#3 Mustafizur Rahman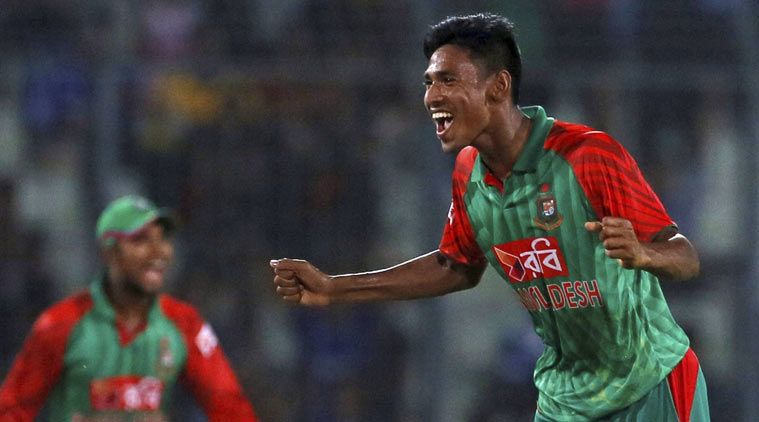 Bangladesh's Mustafizur Rahman made a giant stride into international cricket by claiming back-to-back 5-wicket hauls against a strong Indian batting order in his first 2 matches. Since then, there is no turning back for the Bangladeshi pacer as he became one of the important players of the Bangladeshi team. On Thursday, he was awarded the ICC Emerging Cricketer of the Year. In the 12-month period under consideration, Mustafizur Rahman has played just 13 matches (10 T20Is and 3 ODIs) and ended up taking 27 wickets at an average of 11.74.
On the other hand, few cricketers played more matches and performed consistently throughout. Kusal Mendis, who is the backbone of the Sri Lankan team across all the three formats is one name that comes to our mind. Apart from him, there are two deserving Indians, Lokesh Rahul who averages over 100 across the three formats in the given period, and Jasprit Bumrah who ended the year as the leading wicket-taker in T20Is and scalped a total of 37 wickets in 24 matches.
Moreover, one name that stood out and deserved to be named as the ICC Emerging Cricketer of the Year ahead of Bangladeshi pacer is South Africa's Rabada. Both Rabada and Mustafizur made their debut almost at the same time and since then, Rabada's stats have been very impressive. In the 12-month period, Rabada ended up 2nd on the list of leading wicket-takers behind the Cricketer of the Year,  Ashwin. Rabada picked up 67 wickets in 32 matches across all the three formats at an average of just over 23.
If you wish to continue reading, Please Scroll to next pages by using above or below buttons
Share your thoughts
Are you a cricket expert or cricket lover? Then why you're stopping yourself from commenting. Let us know your thoughts.