The maximum number of runs that can be scored off a single ball is six, in normal circumstances. But cricket has such scope for numerical twists that these normal circumstances are often dismissed spontaneously. There have been many instances when more than six runs have been scored off a single delivery, but what would the highest runs scored be?
According to an article in the British Pall Mall Gazette from 15th January 1894, the answer is 286! This urban legend says that the batsmen had kept on running after the ball had been caught in the branches of a tree inside the ground, completing 286 runs before an axe and a rifle were brought to the ground to get the ball down.
There is one gaping hole in this story – there is no justification as to why nobody thought of catching the ball when it was falling from the branch.  Although this incident was said to have taken place in Australia but there had been no local reports available there, this story can be regarded safely as a myth.
However in the earliest years of the sport, there are a many occasions where ten and nine runs being taken off a single legal delivery in the history of English first class cricket. All of these had come about by way of overthrows, although Hon. F.G.B. Ponsonby  ran all of his nine runs for the MCC against Cambridge University in 1842.
In 2003, Ryan Sidebottom owned 11 runs off one ball  against Glamorgan.
Highest recorded in Test cricket – 8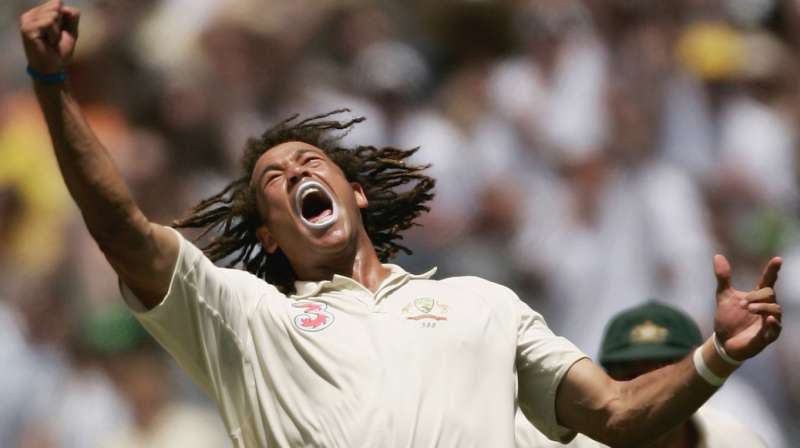 The record for the highest number of runs off a single delivery in test cricket is 8 – this having been achieved four times. The recent example of this ocurred in a 2008 Test match between Australia and New Zealand in Brisbane, when Andrew Symonds and Michael Clarke ran four runs along with four overthrows.
During a 2004/05 Test between South Africa and West Indies, Brian Lara had rebounded a Nicky Boje delivery for three runs. Wicketkeeper Mark Boucher went after the ball himself, and throw it  back  which unfortunately hit a fielder's helmet, thus awarding five runs to West Indies. According to a recent rule change, the penalty runs would not be awarded to Lara, something he was left to regret on this occasion – getting out for 196.
England's Patsy Hendren and New Zealand's John Wright are the two other batsmen to have cherished the honour of being on strike when eight runs were scored off a single Test ball, both by running four runs and getting four overthrows.
If you wish to continue reading, Please Scroll to next pages by using above or below buttons
Share your thoughts
Are you a cricket expert or cricket lover? Then why you're stopping yourself from commenting. Let us know your thoughts.