So after all the four successful seasons, what are the top 5 lowest totals in the BBL?
Since its inception in 2010, the BBL has been a grand success. In shortest form of game, bat dominates the ball but sometimes this case goes opposite when either bowling side comes up with brilliant show or batting side play foolish and unnecessary shots on ordinary deliveries.
#5 Adelaide Strikers – 90 Runs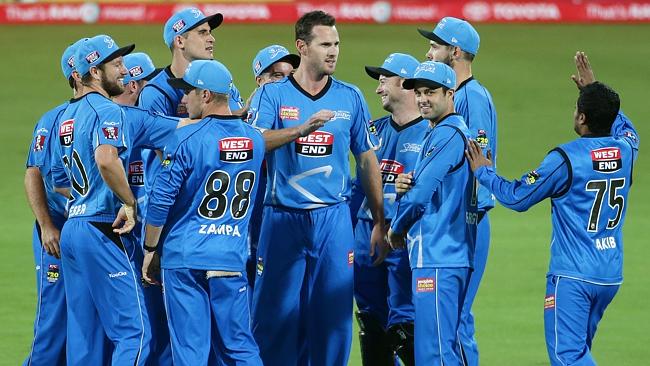 Team:
Adelaide Strikers
Opposition:
Melbourne Stars
Total Score:
90/9 (20 Ovs)
Match Date:
9 Jan 2014
The Adelaide Strikers are based in the state of South Australia and represent Adelaide in the Big Bash League (BBL). Their home ground is Adelaide Oval. The Strikers wear a blue uniform.
The Adelaide Strikers have never won the title. In previous season(4th), they were at top of the table in group stage with a record of 6-1 and 1 no result game but they lost in semi-finals. This was their first and only semi-final appearance.
If you wish to continue reading, Please Scroll to next pages by using above or below buttons
Share your thoughts
Are you a cricket expert or cricket lover? Then why you're stopping yourself from commenting. Let us know your thoughts.