Mid-pitch Conversations: Over the years Cricket has progressed significantly and the way it is played has also changed. During long partnerships batsmen spend several hours batting in the middle of the 22-yards; people might be curious about what they talk about.
Mid-pitch Conversations
May be they exchange a small joke or a funny comment which surely ease their  pressure during a tense match or it may be some instruction given to a junior by his senior partner. Although the mid-pitch conversations usually take place among the batsmen present but it can also include a player from the opposite team.
Let us have a look at 5 famed mid-pitch conversations in cricket:
#1 AB De Villiers and Virat Kohli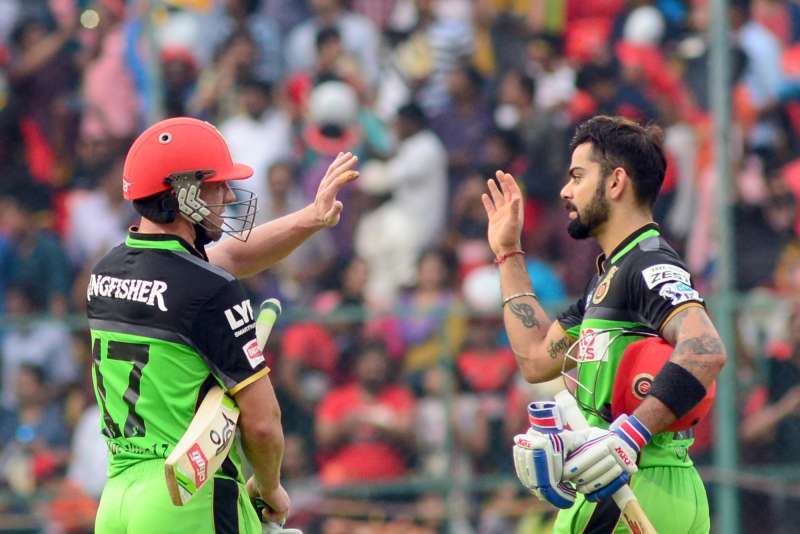 Players from different parts of the world are brought together by the Indian Premier League to share the same dressing room, which is a significant achievement for the game to prosper. Virat Kohli and A.B. De Villiers who are the two living legends of the game produced a remarkable partnership of 229-runs in a match against Gujrat Lion earlier this year.
Their partnership included 20 sixes and 15 fours. When nobody was expecting even a century form Kohli, the Delhi-born hit four sixes and a four in the first 5 balls of the last over.
Before the last ball,  De Villiers walked up to him and said, "When the chinaman (bowler Shivil Kaushik) was bowling and I hit him for three sixes, (De Villiers) came up to me and said "Are you thinking what I'm thinking?" Kohli replied "No, just keep quiet. I don't want to hear it!" and said after the innings in post-match interview, "So I just kept … hitting it and eventually, I got to the three-figure mark."
If you wish to continue reading, Please Scroll to next pages by using above or below buttons
Share your thoughts
Are you a cricket expert or cricket lover? Then why you're stopping yourself from commenting. Let us know your thoughts.