#4 England against Bangladesh at Mirpur – 10 wickets for 64 runs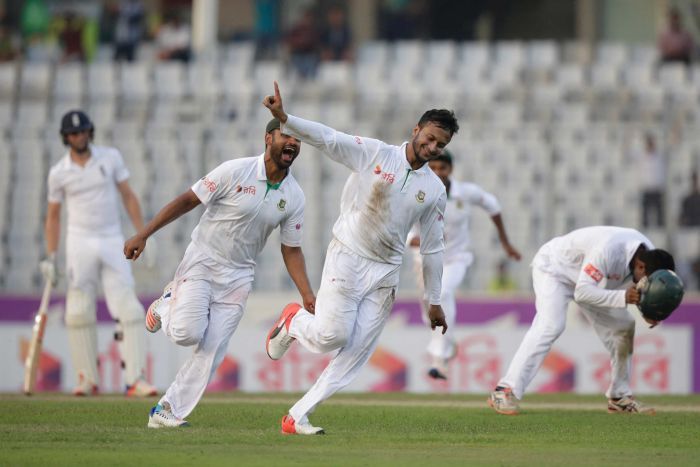 Bangladesh and Sabbir Rahman were left high and dry, stuttering at the threshold of historical win in the first Test of the series against England. Inexperience caught up with Bangladesh as English team tantalisingly eschewed their maiden defeat against Bangladesh in the longest format of game.
Leading the series by 1-0, English team were the favourites to wrap up the series and accomplish a clean sweep. The Tigers, on the other hand, rummaged for some sort of inspiration to re-ignite the spark. Courtesy a gutsy hundred by Tamim, Bangladesh scored 220 runs in their first innings.
Following a firm resistance from the lower order, English team managed a slender lead of 24 runs. Bangladesh pushed hard in their second innings to set a target of 273 runs.
England cantered along to a 100 run stand through Cook and Duckett, but Bangladesh clawed their way back, riding on Mehedi Hasan and Shakib's stupendous spell, and finally stunned the English team to a defeat by 108 runs as they lost all their ten wickets in a space of 21.3 overs.
If you wish to continue reading, Please Scroll to next pages by using above or below buttons
Share your thoughts
Are you a cricket expert or cricket lover? Then why you're stopping yourself from commenting. Let us know your thoughts.