#2 India against Australia at Canberra – 9 wickets for 46 runs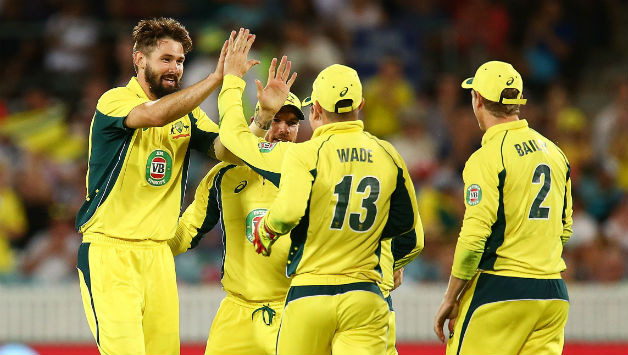 India had already been humbled by the Australians, grabbing an unassailable lead of 3-0 in the 5-match ODI series. Nevertheless, a couple of splendid performances would still have helped the Men in Blue to retain some pride. Bowling was a matter of concern for India as the Aussies were allowed to chase down targets of 300+ without dropping much sweat.
Finch's hundred propelled Australia to a score of 348 and India were yet again up against it. India got off to a blistering start, holding hands of twin hundreds by Dhawan and Kohli. It was probably Dhawan's mistimed cut shot into the hands of backward point that changed the game.
Not only did the wicket broke a 212-run stand, but also marked the beginning of a remarkable comeback by the Aussies. With 72 runs required from 76 balls, Indian team was scampering towards victory, but wickets after wickets pegged them back and they surrendered the contest to the Kangaroos by 25 runs. Kane Richardson's 5-wicket haul didn't help the cause either.
If you wish to continue reading, Please Scroll to next pages by using above or below buttons
Share your thoughts
Are you a cricket expert or cricket lover? Then why you're stopping yourself from commenting. Let us know your thoughts.