10 deliveries which stunned everyone
For a cricket fan, there are very few things that bring more joy than seeing a wonderfully executed delivery that completely bamboozles the batsman and goes past his defence. Whether it is the ball which starts on off stump and ends up as a toe-crushing yorker, or the ball which pitches on leg stump and turns past the outside edge to hit the top of off-stump, the art of bowling is a joy to behold.
While the game of cricket has seen many bowlers come and go, precious few could make the ball talk in the air or off the pitch. As modern bowlers look to sacrifice swing for pace, swing bowling seems to be a dying art. The bug seems to have affected the spinners as well, as most look to add variations to their bowling instead of trying to spin the ball a long way.
Let's take a look at some such deliveries that which got everyone surprised as the the ball swung or spun too much, sometimes because of the pitch and sometimes just because of the sheer brilliance of the bowler.
#10 Steve Harmison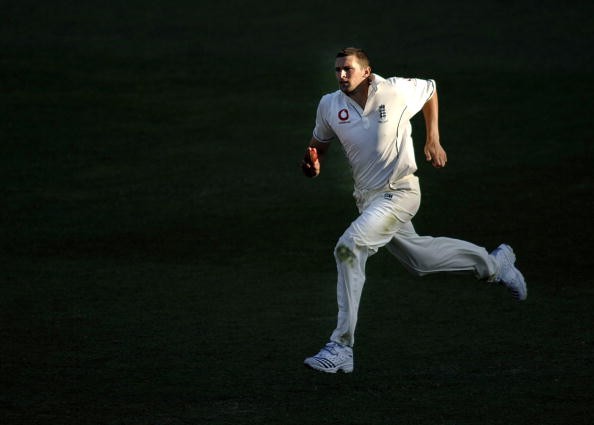 Steve Harmison, an english fast bowler known for his height and his lop-sided bowling action was often criticised for his lack of accuracy. He had a lot of potential but mostly he went awry with his line and length.
One such example was in Ashes 2006 when after a reasonably good Ashes in 2005, great things was expected from Harmison. He had the new ball in hand to bowl the first ball of the series. The crowd was excited and so would be Harmison. But his excitement proved to be on the nervous side as the ball went completely out of his control. He pitched it miles outside off and it swung further away to Flintoff at second slip.
That delivery from Harmison paved the way for England as they went on to lose the Ashes 5-0.