10 deliveries which stunned everyone
#1 Shane Warne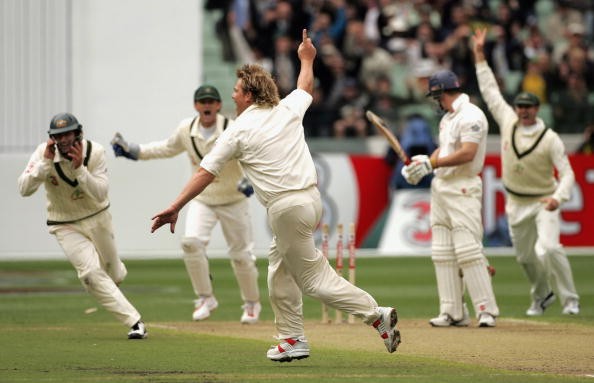 This is undoubtedly the most watched delivey on Youtube and the list will be incomplete without listing this epic 'Shane Warne Moment' at the top. Many batsmen have said that Murali might have more test wickets but Warne made them look like a fool. This delivery certanly made Andrew Strauss look like one.
It was a gloomy morning at Edgbaston, and Australia and England were playing what would later be one of the best Ashes Test matches in history. Shane Warne was then introduced when England was going strong just in the seventh over of the innings and didn't delay his heroics. Only on the second ball, Warne pitched one perfectly on a rough way outside off stump. Strauss not sure what to do with the delivery stuck his right leg out trying the pad the ball away. But then Warne magic too control and the ball almost two and a half feet to dislodge Strauss leg stump.
Andrew Strauss has himself said that dismissal of his has been watched more times on YouTube than any of his hundreds for England.