10 deliveries which stunned everyone
#4 Ryan Harris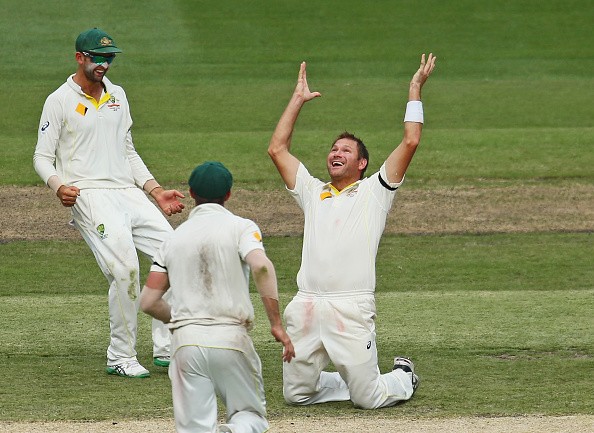 Ryan Harris with a big heart was the kind of bowler you could go on a war with. Generally fast bowlers began to tire up after crossing the age of 30 but Ryan Harris is the only fast bowler who made his test debut after the age of 30 and still ended up with over 100 test wickets. This stat is enough to show where he could have ended up if injuries had not ruined his career.
Generally known for his tight line, here you will see him bowl one way outside the off stump. So far away that the umpire called it a wide ball which are not a common sight in test cricket. But you cannot blame him as it was the same cracked up Perth wicket where Lyon bowled that disastrous delivery to leg slip. Ryano pitched that on one of those cracks which deviated the ball from Stokes' off stump to the first slip.
The batsman, the bowler and the fielders all had a good share of laugh – probably on the pitch.