10 deliveries which stunned everyone
#3 Shane Warne (again)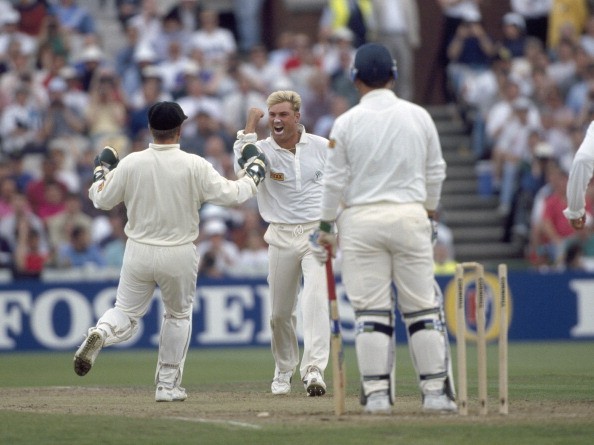 No list consisting of balls that spin too much can be complete without the spin king, Shane Warne. In a career that can be summed up by spin and more spin, Shane Warne turned out to be Australia's best ever spinner. Warne didn't only bowl leg spin, he made leg-spin look sexy. He could turn the ball miles even on a flat road.
But Warne didn't have a decent start to his test career. Against India at SCG, he was smashed all over the park in a high scoring game. It was this moment which shot him to fame and quite fittingly it was the very first delivery he bowled in his Ashes career. The ball pitched outside leg-stump, turned miraculously past Gatting's bat to take the top of his off stumo. It is the dream delivery for every leg-spinner. Gatting himself considered it an extraordinary delivery.
Watch Warnie make an extreaordinary start to his Ashes career.