10 fatal and near-fatal injuries in cricket
10 fatal and near-fatal injuries in cricket
The incident has raised questions over the protection gear, especially helmets, in cricket and whether there is a need for improvement. And as the world tries to come to terms with the tragedy, let's recount 10 such fatal and near-fatal incidents on the cricket field.
1. Phillip Hughes, 25, Australia
Hit by a bouncer on the back of the head during a Sheffield Shield match. Never regained consciousness, failed to recover following surgery and was declared dead three days later at a Sydney Hospital.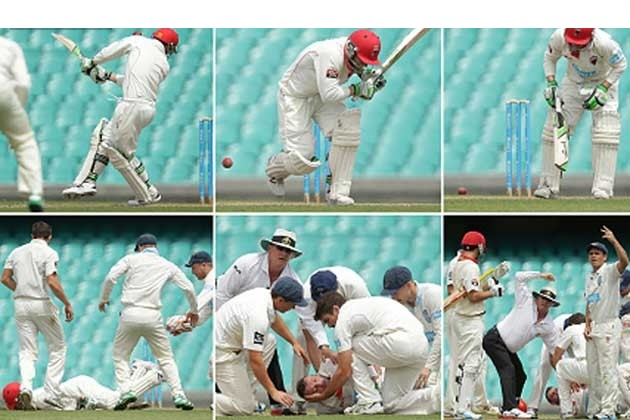 Image Source :Getty Images / Edited