8 players on Aussie selectors radar
8 players on Aussie selectors radar
6 specialist bats and 2 allrounders shape as possible Test prospects if Lehmann & co want change in team.
BATSMEN
1- Cameron Bancroft (Western Australia)
Cameron  made a fantastic unbeaten 50 to get Australia A home against India A  while he's also had a couple of good Innings  in Shield cricket.
STATS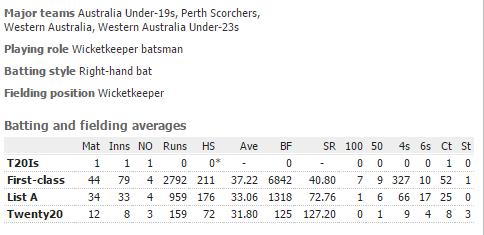 First-class record: 44 matches, 2,792 runs at 37.22.
2) Peter Handscomb (Victoria)
He captained Australia A for the series against India A and South Africa A.He Has begun the Shield season strongly with a pair of 50s to cap off some super impressive performances with Australia A in Queensland recently.
STATS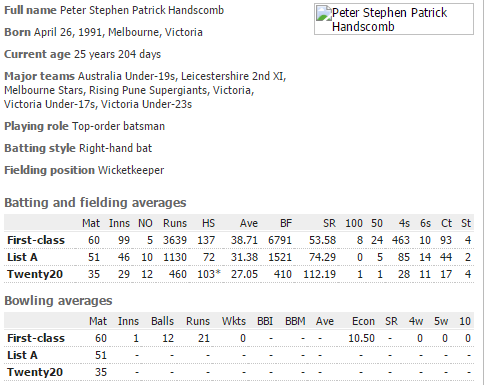 First-class record: 60 matches, 3,639 runs at 38.71.