12 Most Hilarious Sledging in Cricket
12 Most Hilarious Sledging in Cricket
Cricket and sledging have been close friends since a long time and ever since the advent of the game there has always been those few hilarious sledging in cricket which tickle your funny bones. Here we are going to show you some funny sledging. Hope you will enjoy it.
#1 Ravi Shastri & Mike Whitney (IND-AUS)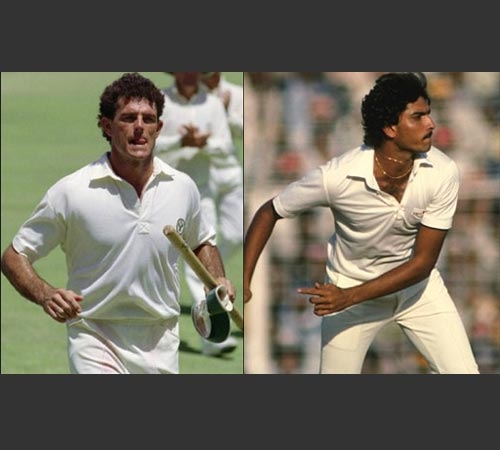 Image Source: FOX Sports
Mike Whitney, who was Australian Cricketer, was on the field as a sub fielder while Ravi Shastri was batting. Shastri smashed the ball towards Whitney and contemplates a single. Whitney throws the ball in and says:
"Stay in your crease or I will break your fucken head".
Shastri replied,
"If you could bowl as well as you talk you would not be the fucken 12th man!"
Hilarious Sledging in Cricket Hilarious Sledging in Cricket Hilarious Sledging in Cricket
Hilarious Sledging in Cricket Hilarious Sledging in Cricket Hilarious Sledging in Cricket
Hilarious Sledging in Cricket Hilarious Sledging in Cricket Hilarious Sledging in Cricket