#1 MS Dhoni's Photoshopped image by Bangladeshi fans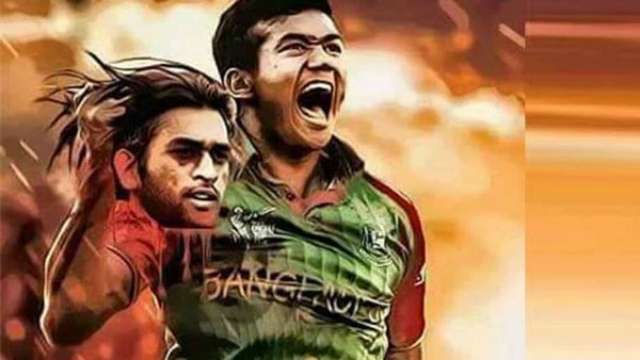 An insolent Photoshopped picture featuring India's limited overs skipper, MS Dhoni and Bangladeshi pacer Taskin Ahmed became the talk of the town earlier this year, leaving a bad taste in the mouth of supporters from both sides who follow the game for the love of it. The photoshopped image spread like wildfire on the social media, just before the Asia Cup final between the two teams.
While the image did not have a bearing on the Indian skipper, or the side, who brushed off the hosts in a comprehensive display in the Asia cup final, immature act from a faction of so-called supporters brought to the fore the need to draw a line between love for the team, and zealotry.
If you wish to continue reading, Please Scroll to next pages by using above or below buttons
Share your thoughts
Are you a cricket expert or cricket lover? Then why you're stopping yourself from commenting. Let us know your thoughts.