5 Cricket Technologies which if applied would take Cricket to next level
Cricket has seen a lot of changes in its evolution as a global game in modern era. International Cricket Council has played a major role in making cricket popular across nations. The ICC has incorporated many awesome technologies into the sport. Rapid advancement in technology in the last few years have graced cricket but only current technologies are not enough. The governing body will have to introduce new technologies in Cricket. Here, I present some Cricket Technologies which if applied would take cricket to next level. Let me start with the much needed technology,
#1 No-ball sensor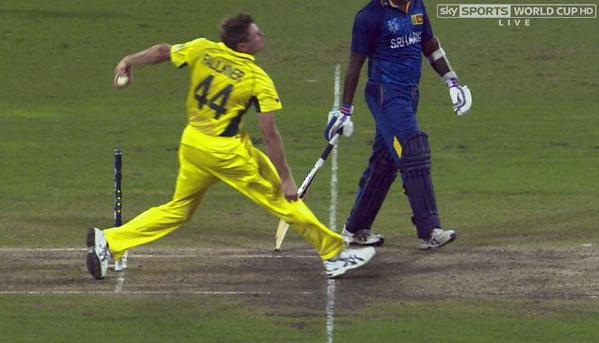 Wrong or missed No-Ball Decision can be match changing sometimes. If the Umpire failed to catch the no ball, then a batsman will miss 1 Ball, that too free-hit, and one score on the board or sometimes may loses his wicket. On other hand, wrong match-altering no-ball calls that not only add an extra run to the scoreboard but also permit a free-hit to the batsman. With this in mind, Cricket Australia approached the famous university technology development company QutBlueBox in order to built a device that offers audible feedback when one oversteps the line. The device sounds pretty simple, working on the principle of a door chime. It is often seen during tennis matches. It shines a light sensor from a side of the popping crease which is duly picked up by the reflector strip placed on the other opposite side. Once the foot oversteps, the speakers emit a beeping sound.