#4 Dennis Lillee's aluminium bat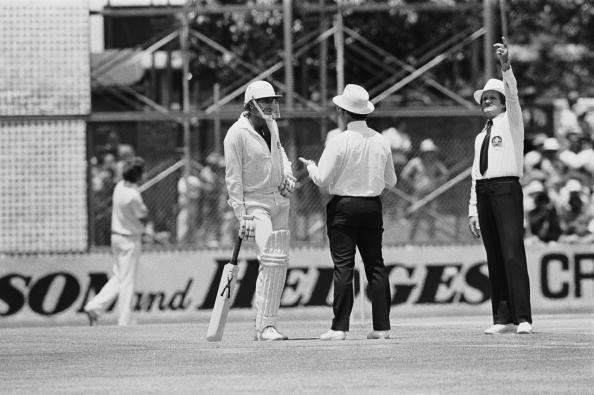 On December 15, 1979, Australian fast bowler Dennis Lillee walked out to bat with an aluminium bat. It was the first Test of the Ashes series at Perth and after first day of play, Australia were struggling at 8/232 with Lillee unbeaten on 11. But the next morning, he strode out with the aluminium bat in hand which took everyone by surprise.
He had done it once before, just 12 days back at Brisbane against West Indies but then there were no complaints made. But here, it all went wrong after only four balls on the day two, as Lillee drove Ian Botham down the ground and ran three. Australian skipper Chappell thought the ball should have gone to the boundary and immediately asked 12th man to hand Lillee a traditional bat. But the fast bowler was in no mood to listen and continued playing with the one made of aluminium.
Meanwhile, English skipper Mike Brearley had started complaining how it was damaging the ball and play was time and again being interrupted. Chappell then decided to end it by entering the ground himself and handing a wooden bat to Lillee. Lille in disgust, threw away the aluminium bat and resumed his innings with the traditional bat.
If you wish to continue reading, Please Scroll to next pages by using above or below buttons
Share your thoughts
Are you a cricket expert or cricket lover? Then why you're stopping yourself from commenting. Let us know your thoughts.