#3 Ponting's bat with carbon graphite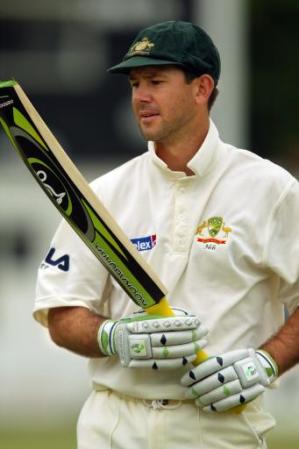 In 2005 when Australia skipper Ricky Ponting's bat came under much scrutiny for a thin strip of carbon graphite which was attached to the back of the willow. The MCC expressed their concern to the ICC stating the strip was adding extra power to the bat which was an advantage for the batsman.
After going through every small detail of the bat, the MCC said it is illegal to use such a cricketing bat. They also rejected two other Kookaburra's bats, the Beast and the Genesis Hurricane which also had brightly coloured graphite strips down the back of the blade saying it broke the laws regarding cricket bat.
Aussie skipper Ricky Ponting, with the same bat, had hit a double hundred against Pakistan at Sydney in a Test match in 2004-2005.
If you wish to continue reading, Please Scroll to next pages by using above or below buttons
Share your thoughts
Are you a cricket expert or cricket lover? Then why you're stopping yourself from commenting. Let us know your thoughts.