#2 The Mongoose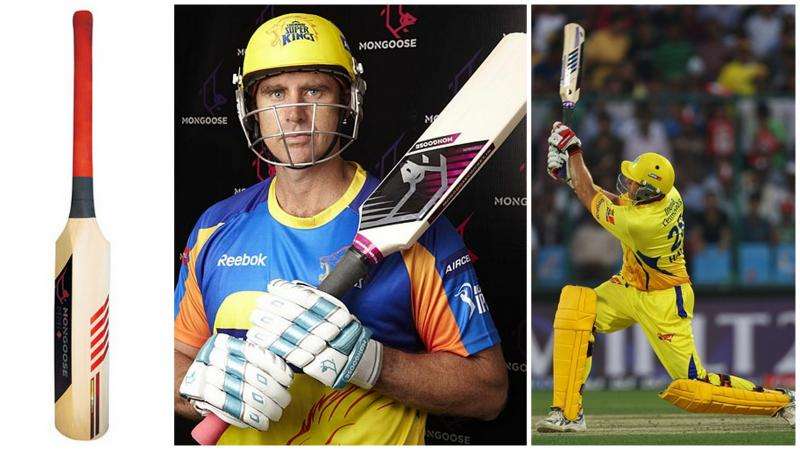 Former Aussie opener Mathew Hayden turned quite a few heads when he strolled out to bat in IPL 2010, with a bat called the Mongoose which many believed would revolutionize the game. What the Australian opener had in hand was an MMi3, a shorter deadlier version of the bat. Again there was an uproar regarding if it was legal to use.
However, Hayden showed how destructive the equipment could be as he smashed his way to 93 of 43 balls against the Daredevils. The bat was also given a thumbs up by Bangladesh cricketer Mohammad Ashraful who said," Almost the entire blade of the bat is the sweet spot. So all you need to do is to connect, and the ball literally flies."
But defending a ball with the Mongoose was problematic. Hayden's team-mate Raina who had used it said, "It is good for big hitting but surely not for defending. That is the reason I reverted back to the traditional bat." The Mongoose then slowly faded away.
If you wish to continue reading, Please Scroll to next pages by using above or below buttons
Share your thoughts
Are you a cricket expert or cricket lover? Then why you're stopping yourself from commenting. Let us know your thoughts.