3. Sanath Jayasuriya – vs. is Pakistan at Johannesburg, 17th September of 2007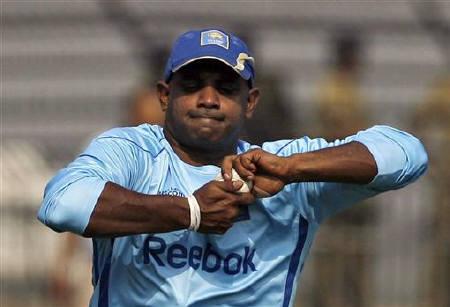 The action was Pakistan in this inaugural ICC world Twenty20 game in 2007. Captain Mahela Jayawardena won the toss and chose to bowl first.
Sanath got on to bowl in the 9th over. Pakistan was in difficulty at 49 for 3, with Malik and Younis Khan, both also grafters than hitters, at the crease to smash it. Malik hit him for a boundary, and a six here, that combined with four more runs meant 14 away from his first over.
His next over, the 11th of the innings, marked another boundary by Shoaib, and some excellent running between the wickets that observed him take three couples of runs, making it 12 off this over.
3rd over – and this point it was the change of Younis Khan to take great Sanath to the cleaners hitting him for two sixes and a boundary to take 20 off this over.
Notwithstanding three not so productive overs, skipper Mahela Jayawardene chose to give the last over of the innings to Sanath repeat, but Misbah, a previously unknown lion at the international level cricket, hit him for two sixes in this over and took 18 runs out off it.The innings finished with Sanath Jayasuriya becoming conceded 64 off his four overs, which at the moment, were the joint enough expensive Twenty20 International figures.
If you wish to continue reading, Please Scroll to next pages by using above or below buttons
Share your thoughts
Are you a cricket expert or cricket lover? Then why you're stopping yourself from commenting. Let us know your thoughts.