5 Most Weird field Placements in Cricket
5 Most Weird field Placements in Cricket
Field placement in cricket, is like a game of chess, and the captain needs to be smart enough to put the right fielder at the right place, for the right bowler, against the right batsman.
Sometimes, the captains try some really strange fielding tactics, to get the batsman out. However, these tactics usually do not work. When these ideas come off, the captain is praised as a genius, and when they don't, the captain becomes the biggest fool in the world.
1) No Keeper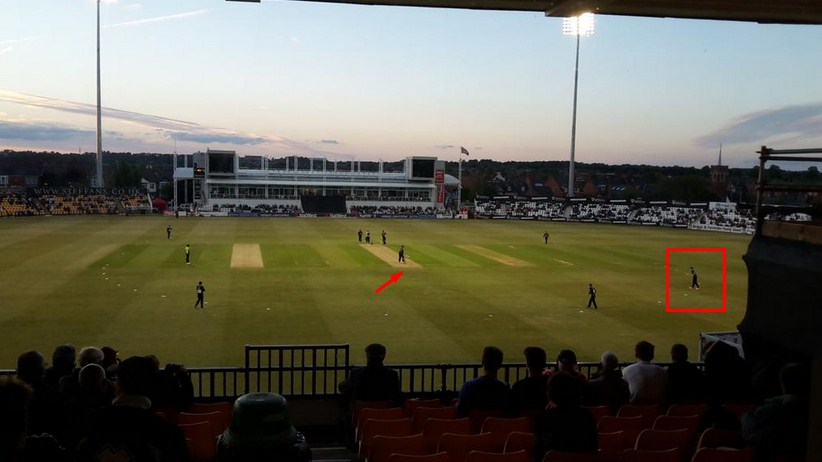 Worcestershire removed their keeper, and placed him on the 30-yard circle, at an angle similar to the second slip.
In a domestic T20 match between Worcestershire & Northamptonshire, the former needed to stem the flow of runs. Thus, keeper got rid of his wicket keeping gear, and took up a place on the edge of the circle, when spinner Moien Ali came on to bowl.
Result: These tactics eventually helped Worcestershire win the match by three runs, with Ali being named the Man of the Match.