5 Reasons of Australia's Failure in Opening Match of Ashes
5 Reasons of Australia's Failure in Opening Match of Ashes
Australia Cricket team after destroying West Indies in their home, came to the biggest rivalry "Ashes" as the favourites to win the 1st Ashes test and even the series. But as the 1st test started, Australia played as if they were never the favourites. England outplayed Australia in all the three departments. Here are the 5 main reasons for their loss.
5) Batsman unable to capitalize on the starts: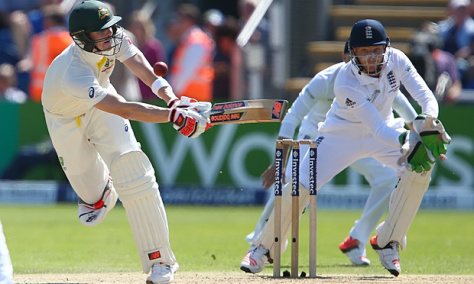 Many Australian batsman scored 30 or more runs in the first innings, almost 5, but no one was able to make it big which strengthens the point. Rogers came close to achieving it falling 5 runs short of the landmark, but rest of the batsman were disappointing. Australians missed the Smith effect as well. He got a good start scoring 33 in both the innings but was unable to make it big, whereas England benefitted from the Root effect who scored 194 runs in the match. Australia will have to up their batting in order to do well and come back in the 2nd test.