5 reasons why modern-day test cricket is more productive
With the passage of time, Test cricket which is considered the longest format of the game has changed drastically. In the past, there wasn't too much competitive cricket and batsmen used to bat for as long as they wished to play for. But nowadays, both the test cricket and the mindset of the players has changed from those in the old times.
Here are some stats:
From 1 Jan 1981 to 31 Dec 1990:
Matches: 267
Draw: 118
Draw/Matches Percentage: 44.195%
From 1 Jan 1991 to 31 Dec 2000:
Matches: 367
Draw: 126
Draw/Matches Percentage: 34.332%
From 1 Jan 2001 to 31 Dec 2010:
Matches: 461
Draw: 113
Draw/Matches Percentage: 24.512%
From 1 Jan 2011 to 1 Dec 2016:
Matches: 251
Draw: 57
Draw/Matches Percentage: 22.179%
Let's now come to the reasons why we get more results in modern-day tests:
#1 Pitches favour the home side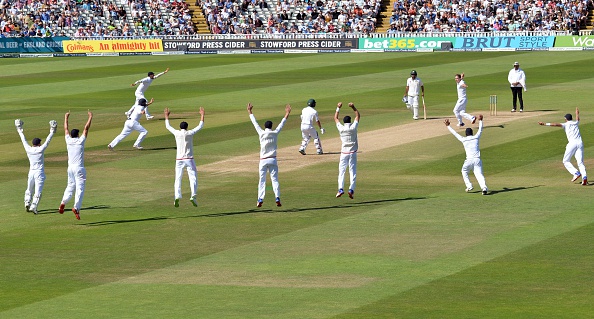 Nowadays, the pitches are prepared more in support of the home side to provide them with some benefit. Although this is a very disputable topic and a debate is triggered whenever a Test series takes place.
Some people take it positively to prepare pitches to favour the home side while others oppose it. But the truth is that no team wants to lose Tests at their home ground.