5 Shortest Test Matches in History of Cricket
5 Shortest Test Matches in History of Cricket
Test Cricket is well known as a long battle but here the scene is different. Who said T20s are shorter than Tests? The Shortest Test Match is of 10 Balls..! Here we will present the five test matches which were shorter than T20.
5) Pakistan v/s Srilanka (1991)
[divider]
Venue:
Gujranwala
Balls Bowled:
216 Balls
Details:
In the 1st innings, Pakistan's score was 109-2 after 36 overs when rain interrupted play. The Jinnah Stadium, Gujranwala, was not equipped to clear the water-logged outfield, and as a result, 4 and half days were lost, and no further action took place in the match, making it the 5th shortest Test match of all time.
Scorecard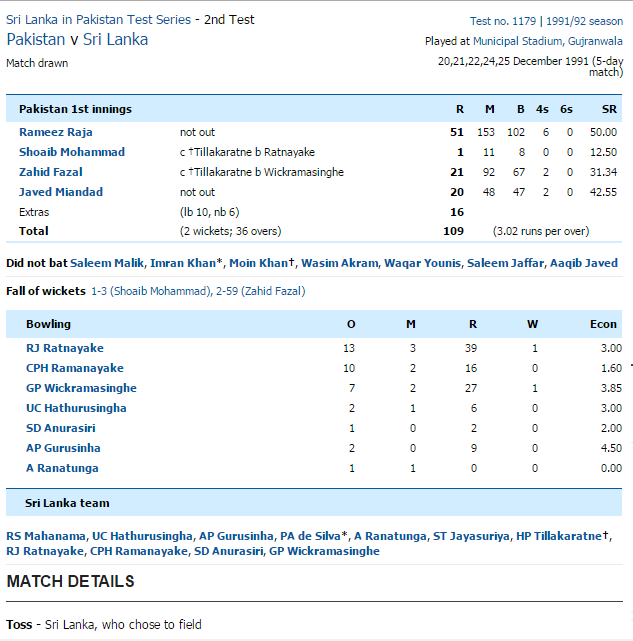 Check Also : 10 Test Matches In 21st Century That Proves That "Tests Are Still The Best"