5 weird photos of cricketers that will screw your head
5 weird photos of cricketers that will screw your head
Cricketers are human beings, and they have the tendency to be a bit weird. Be it donning a cool moustache, or scaring a toddler with a decapitated goat head, cricketers come in all shapes & do everything that you can think of.
Showing you some of the craziest and weirdest of photos, I came across these few. Here are 5 photos of popular cricketers that are highly unusual and even thought provoking to an extent.
Warning: NSFWish content under this warning

#1 Boom Boom Bakra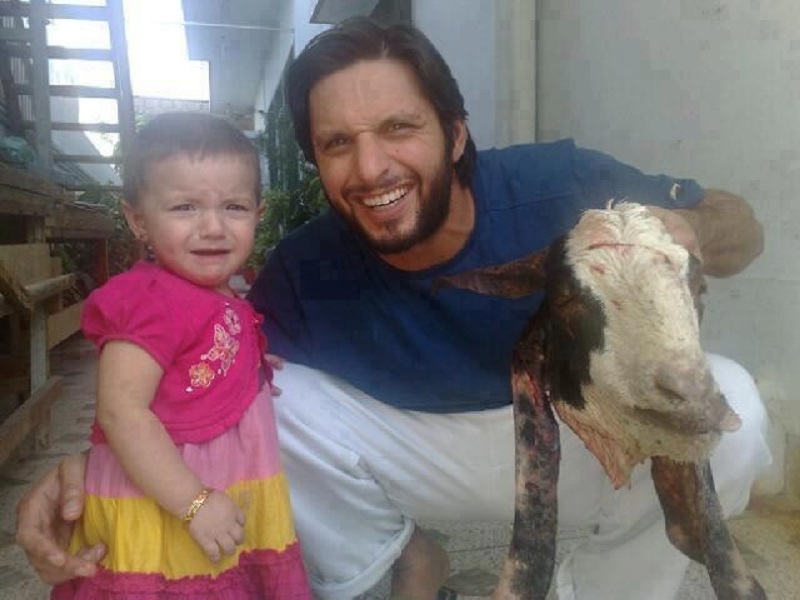 That Photo left me speechless, and that photo is the main reason why I wrote that article. I am pretty sure that this is one of those photos that BOOM BOOM figured was not going to offend people all over the world, but it did.
It is not often you see an international cricketer posting such a photo of himself as he holds a decapitated head of a goat while his daughter is in tears, distraught at the whole scene. I'm Pretty sure it was a horrible experience for that little kid!