5 well established cricketers who played for unusual teams
5 well established cricketers who played for unusual teams
Cricket may not be as spread around the globe as Football but it is fast moving across all the nations of the world. Most of the fans would think that there are only 10-15 nations playing cricket right now but cricket is getting popular in the nations you wouldn't think of as a country touched by this beautiful game. And when you realize that some of your favorite cricketers have done the colours of these nations as a cricketer, it can raise a few eyebrows. Let us have a look at few cricketers and the circumstances under which they played for some of the most unusual teams of this cricket world.
#1 Rahul Dravid for Scotland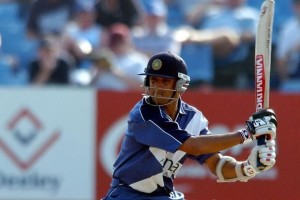 After getting married at the end of the Indian cricket season in 2003, Rahul Dravid went to Scotland for his honeymoon where he signed a 3 month deal with Scotland. The Scottish coach Gwynne Jones wanted to sign an Indian cricketer for the club to bring a different ethnic flavor to the team and wanted Sachin Tendulkar in the squad but the then Indian coach, John Wright convinced him by saying that the person who is really going to do things for the club is Rahul Dravid.
In what he called an extended honeymoon, Rahul Dravid played 12 ODIs for Scotland Saltires in the Second Division of National Cricket League. He started his Scotland stint with an ordinary 25 and a golden duck in the following game against the touring Pakistan side but ended up being the highest run scorer for the Scottish club amassing 600 runs at an average of 66.66 including three hundreds.
Unfortunately, the quality of his teammates meant that most of his efforts went in vain as Dravid ended up on the winning side just once and all of his 3 hundreds were in the losing cause.