5) Shikar Dhawan's Suzuki GSX 1300R Hayabusa 
Shikhar Dhawan is Indian opener batsmen. He starts his career in March 2013 against AUS. He is also a bike lover, Shikhar Dhawan currently owns Suzuki GSX 1300R Hayabusa. The price of this bike is Rs 13,25,000 in Indian Rupees.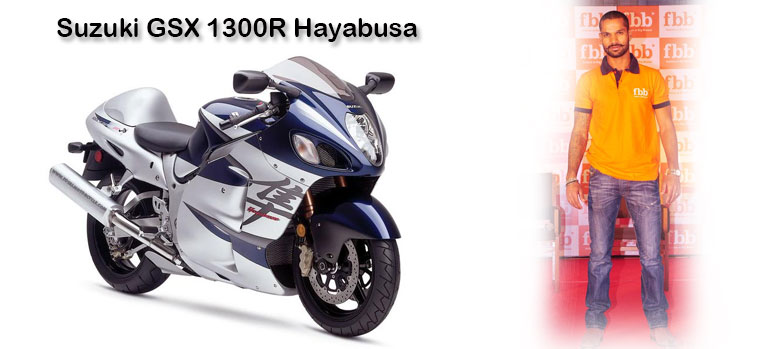 If you wish to continue reading, Please Scroll to next pages by using above or below buttons
Share your thoughts
Are you a cricket expert or cricket lover? Then why you're stopping yourself from commenting. Let us know your thoughts.