63 Not out: Remembering Phil Hughes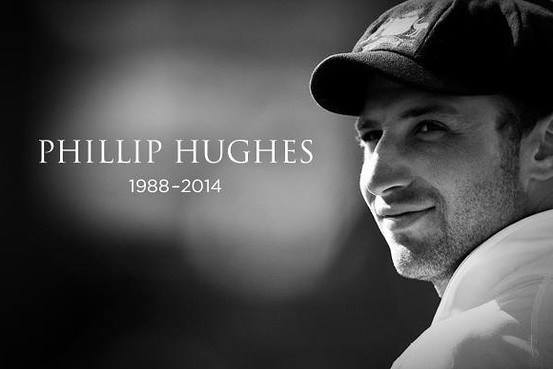 It was November 25th, Phillip Hughes batting on 63*. Then, on the third ball of Sean Abbott's 10th over, Hughes was hit in the neck, causing a vertebral artery dissection that led to a subarachnoid haemorrhage. Along with all other Shield games, the match between New South Wales v South Australia was also abandoned. All the people in the Cricketing World awaited to see if Hughes would pull through.
But unfortunately, on November 27 Hughes died, maybe we could describe that day as the worst day ever in the Cricketing history (The black day of Cricket).
"It is my sad duty to inform you that a short time ago Phillip Hughes passed away,"
Dr Brukner said.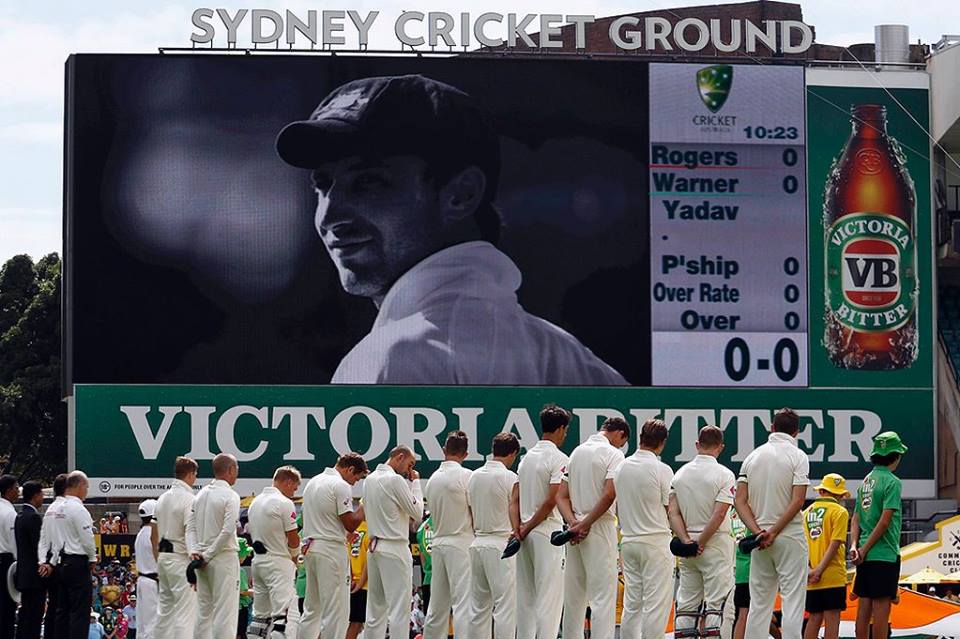 "He never regained consciousness following his injury. He was not in pain before he passed and was surrounded by his family and close friends.
"As a cricket community we mourn his loss and extend our deepest sympathies to Phillip's family and friends at this incredibly sad time. Cricket Australia kindly asks that the privacy of the Hughes family, players and staff be respected."
Hughes died on November 27, which was 3 days short of his 26th birthday.
While in this year's Adelaide day/night Test, which is one of the most eagarly awaited Test match, players will honour Phillip Hughes on his first death anniversary on the first day of the test match.