#6 Scott Boswell – 14 balls
Leicestershire v Somerset, C&G Trophy final, 2001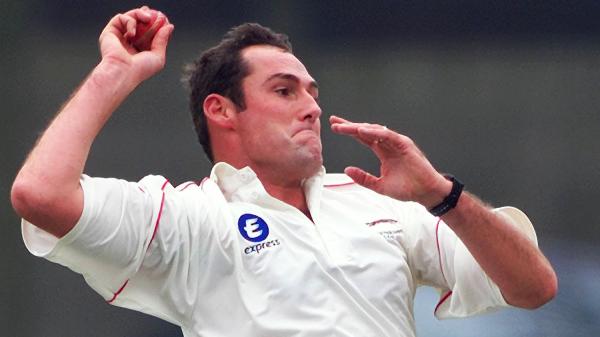 The pressure of the big occasion affects cricketers of all standards. For some, the extra adrenalin leads to extra-ordinary performances. For others, it can shred confidence and leave the victim almost paralysed in fear. In Boswell's case, his nerves caused him to fall apart in spectacular style, in front of a full house at Lord's and millions more watching on TV.
Boswell's nightmare came at the start of the 2001 C&G Trophy final between Leicestershire and Somerset. On a sunny September morning, Somerset won the toss and chose to bat. Boswell, opening from the Pavilion End, struggled for any kind of rhythm and conceded nine runs, including one wide, and hinted all was not well. The wheels really came off in his second over, a nightmare which lasted 14 balls as Boswell lost even the basics of line and length in the biggest game of his life. However, in the semi-final he all but booked Leicestershire a place at Lord's when he grabbed a career-best 4 for 44 to reduce Lancashire to 6/60.
Including five in a row, six of the first eight balls were wides. In a desperate attempt to change his luck, Boswell switched to round the wicket, but in doing so lost his run-up. As it was, each wide was cruelly greeted with cheers from the crowd who had not expected such fun so early on. Leicestershire went on to lose the final by 41 runs.
If you wish to continue reading, Please Scroll to next pages by using above or below buttons
Share your thoughts
Are you a cricket expert or cricket lover? Then why you're stopping yourself from commenting. Let us know your thoughts.