#4 Abhishek Nayar – 17 balls
South Zone v West Zone, Deodhar Trophy 2013, semi-final
wk 2 wd 0 wd wd wd 0 wd 0 wd wd wd wd wd nb 0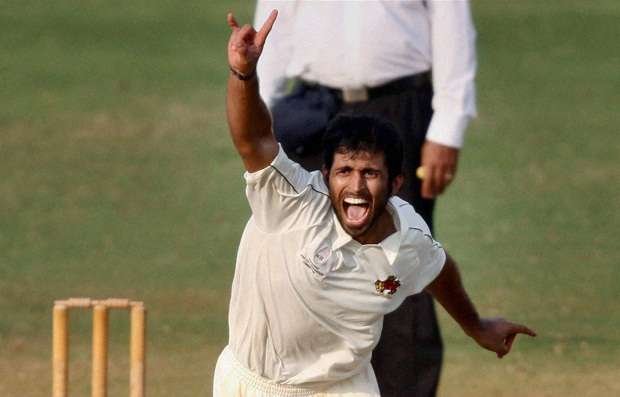 Mumbai's all-rounder Abhishek Nayar has been one of the prominent all-rounders in the Indian domestic arena and has enjoyed quite a bit of success across different formats. Nayar also played for International site but was in the ODI side for just three matches.
Repreenting West Zone against South Zone In the Deodhar Trophy 2013, the 32-year old was brought in to bowl the 12th over of the innings. The over began on a positive note for him as he claimed a wicket off the first ball of over but no one had anticipated what was going to follow. 5th, 6th, 7th, 9th, 11th, 12th, 13th, 14th and 15th were all wides. He even tried to shorten his run-up, but to no avail. A total of 10 wides were bowled  in the over followed by a no-ball as the over stretched to 17 deliveries.
Although Nayar was taken off post his disastrous over, he returned to bowl in the 19th over in which he conceded just one wide in his remaining six overs. 17-ball over didn't do much damage as West Zone won the semifinal by 5 wickets with 53 balls remaining chasing a target of 259.
If you wish to continue reading, Please Scroll to next pages by using above or below buttons
Share your thoughts
Are you a cricket expert or cricket lover? Then why you're stopping yourself from commenting. Let us know your thoughts.