#2 Mohammad Sami – 17 balls
Pakistan vs Bangladesh, 12th Match, Asia Cup 2004

wd 4 2 nb wd 1 nb wd wd 0 wd nb wd wd nb 4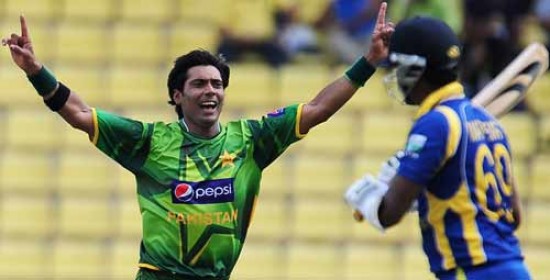 Mohammad Sami is a Pakistani fast bowler who has been around for the past 15 years in international cricket. He is one of the fastest bowlers in history of cricket. His last appearance came during the latest edition of the ICC World Twenty20 played earlier this year. Mohammad Sami holds the record of the longest over ever bowled in history of 50-over cricket.
The 35-year-old opened the bowling for Pakistan against Bangladesh in 12th match of Asia Cup 2004, and bowled a maiden-wicket over. However, his next over saw him achieving the ignominious feat. His 17-ball over that included seven wides and four no-balls, took Bangladesh from 1/6 to 1/30 by the third over of the innings.
If you wish to continue reading, Please Scroll to next pages by using above or below buttons
Share your thoughts
Are you a cricket expert or cricket lover? Then why you're stopping yourself from commenting. Let us know your thoughts.