#1 Bert Vance – 22 balls
Wellington vs Canterbury, Shell Trophy, Christchurch, 1989-90
nb 4 nb4 nb4 nb6 nb6 nb4 nb6 nb1 nb4 nb1 nb nb6 nb6 nb6 nb6 nb6 0 0 nb4 0 1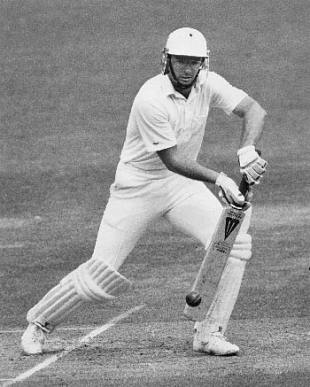 New Zealand's former cricketer Bert Vance played four Tests and eight ODIs between the years 1988 and 1989. Bert Vance has his name etched in the record books for a record that he will surely not be too proud of.
During a first-class match between Wellington and Canterbury at Christchurch, the latter team needed 96 to win with 2 wickets in hand and just two overs left to play. With a draw being the most likely result, the opposition skipper decided to toss the ball towards part-timer Bert Vance. Vance proceeded to bowl a succession of no-balls, and of his first 17 deliveries only one – the second – was legitimate. Full-toss after full-toss was lobbed down the track. In a 22-ball over, Vance bowled 17 n0-balls and eventually ended up conceding an impossible 77 runs in a single over, leaving 18 to win off last over.
The bewildered scoreboard operators lost track of what was happening and at one point resorted to consulting with spectators. Even the umpire was left bewildered, only allowing 5 legitimate deliveries before calling an end to proceedings. The match ended up as a draw, however, it was revealed that Canterbury needed only 1 run to win. Well, a cricinfo's article can explain this incident better to you.
If you wish to continue reading, Please Scroll to next pages by using above or below buttons
Share your thoughts
Are you a cricket expert or cricket lover? Then why you're stopping yourself from commenting. Let us know your thoughts.