A Player with 54,000 Runs and 2,809 Wickets in First Class Career
Name of Player is, "William Gilbert Grace" or "W.G Grace"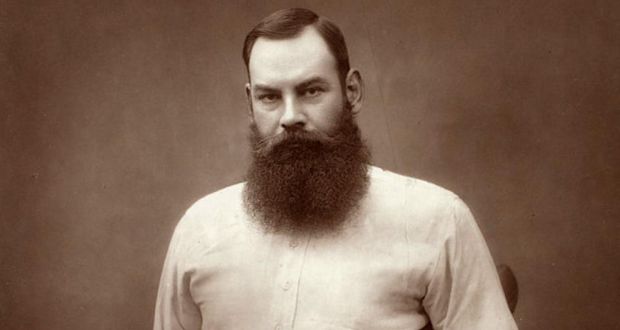 It is more than 150 years since WG Grace was born. W. G Grace was an former English cricketer who was important in the development of the cricket and is widely considered one of greatest-ever player. He played first-class cricket for a record-equalling 44 seasons, from 1865 to 1908. He has captained English Cricket Team, Gloucestershire, the Gentlemen, Marylebone Cricket Club, the United South of England XI  and several other teams.
He belongs to a cricketing family, W. G. Grace, E. M. Grace, one of his elder brothers, and Fred Grace, his younger brother, was the first time 3 brothers played together in Tests.  Right-handed batsman and bowler, Grace dominated the sport during his career.
Grace was an outstanding all-rounder, he excelled at all the essential skills of batting, bowling and fielding, but it is for his performance with the bat that he is most renowned.
He used to open the innings, he was particularly admired for his mastery of all strokes. He generally captained the teams he played for at all levels because of his skills.  He was an extremely competitive player.  He took part in other sports like, he was a champion 440-yard hurdler and also played football. In later life, Grace developed enthusiasm for golf, lawn bowls and curling.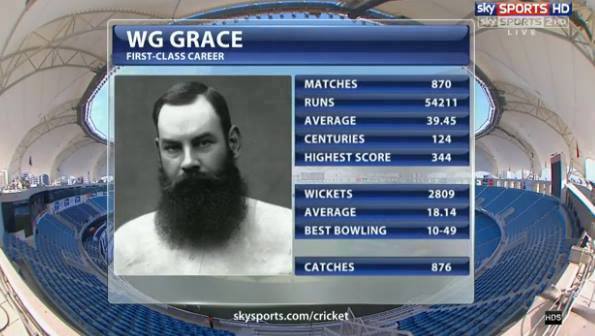 The statistics of his career are alone enough to explain his skills, in 870 matches,
– more than 54,000 first-class runs,
– at an average of 39.45,
– highest score of 344
– 124 hundreds
– 251 Fifties
He was exemplary with the ball as well,
– 2809 Wickets
– at an average of 18.14
– economy of 2.45
– 240 5-wicket haul
– 64  10-wicket haul
– best figure is 10/49
Except this, he has taken 876 Catches in First Class Cricket. So we can say that Grace was an outstanding all-rounder.
W.G. Grace totally dominated his era that an exasperated James could not understand why standard history books  never mentioned him. This man, for heaven's sake, opened for England at the age of fifty and at the age of just eighteen he had scored 224* for England against Surrey, in a match which he left midway through in order to win a quarter-mile hurdles championship!