Best and Worst Ashes Moments
Best and Worst Ashes Moments
Ashes has served up plenty of highs & lows. We pair off the best and worst Ashes moments, which includes best and worst balls, catches, sledges, acts of sportsmanship, captain's calls and more besides
BEST AND WORST BALL
Warne to Mike Gatting, 1993 vs  Harmison to, erm, Flintoff, 2006.
Best Ball: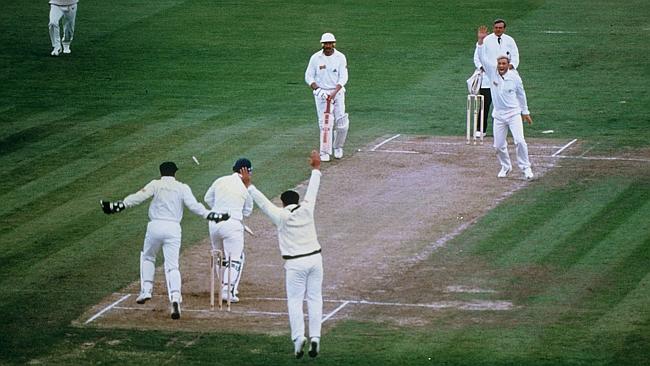 Magician Warne announces his arrival in Ashes in style. Shane Warne swaggered up to the crease and lofted up a delivery that drifted well outside Gatting's leg stump. It pitched in front of the forward leaning English, only to bite & spin savagely past the outside edge and on to the top of off-stump. Gatting stood staring at the point of contact in futile condemnation and childlike disbelief for what seemed like hours but was more like 30s.
Worst Ball:
Harmison opened the bowling of the 2005 Ashes series with a totally stange delivery. He lost his rhythm then and concedded a lot of runs in that match which resulted in a defeat. He scored hundred with the ball in both the innings and took just 1 wicket in whole match.
Steve Harmison's opening delivery was so wide that Flintoff had work to do at 2nd slip to catch it. The fervent crowd went momentarily silent, before bursting in to cheers soaked in laughter.