Top 5 Boxing Day Tests in Cricket History
Boxing Day Tests: No, it does include players boxing around the field but has a significant importance in some countries like Australia and South Africa. Boxing Day is celebrated a day after Christmas, that is 26th December and the Test matches played on that date fall under the prestigious category of 'The Boxing Day Test'.
We've seen some historic boxing day tests in the past. Let's have a look at the Top 5 boxing day tests in Cricket History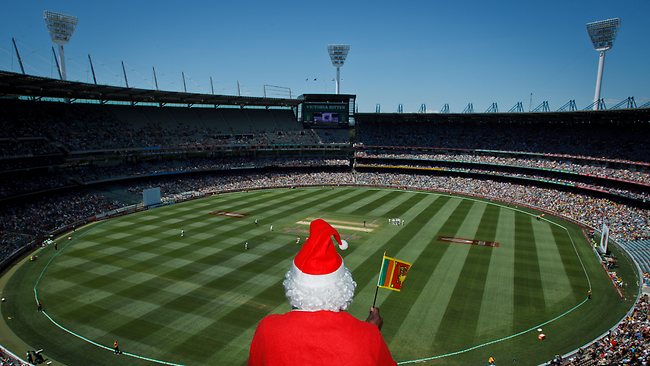 #5 South Africa vs Australia, Melbourne, 24th December 1952
Trailing 1-0 in the 5-match test series, South Africa desperately wanted a win to level the things. Playing at the world-famous Melbourne Cricket Ground, South Africa decided to bat. Shaky start from the Proteas was not expected as they were reduced to 3/27. Somehow South Africa managed to reach a par score of 10/227. Confident of taking a big lead, Australia started with a bang. Both openers stayed strong at the crease as Australia were 3/155 and were looking to bypass the trail-target in no time.
South Africa strike chaos as they removed the remaining wickets by 243 runs. Conceding a lead of just 16 runs, South Africa managed to put a gigantic total of 388 runs. Bowlers of the visiting team took some early wickets and reduced Australia to 3/76. Australia's batsmen could crack the bowlers' code and they kept losing wicket and tumbled to 10/290. South Africa won the match convincingly by 82 runs.