Chris Gayle is set to create history
Chris Gayle is set to create history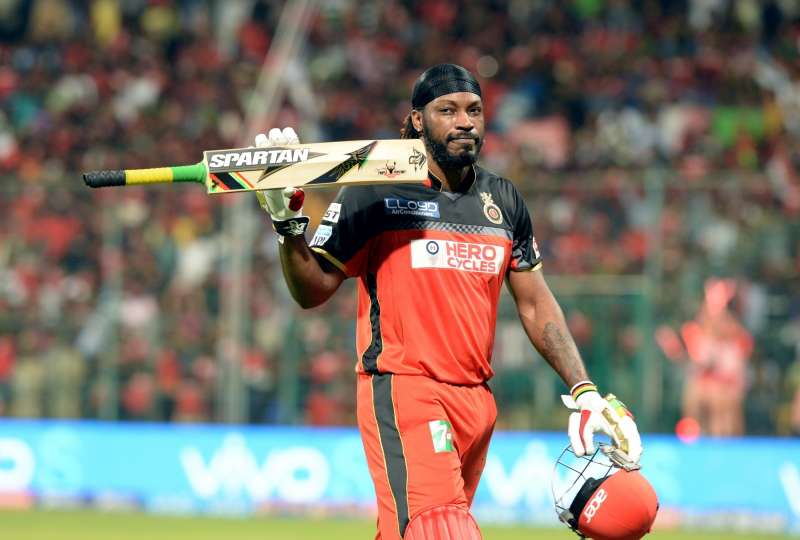 RCB's destructive opening batsman will create history if he scores 25 more runs in T20 cricket. He has scored incredible 9975 runs in 288 T20 matches so far. And he will be first person in the world to get to a milestone of 10,000 runs, which is considered impossible by most players once he gets those 25 more runs.
Royal Challengers Bangalore are playing against Kings XI Punjab on Monday. The big man from Jamaica will look at this game as an opportunity to write his name in the history books forever as they are his favorite opponents in IPL. He has scored whopping 797 runs against them which is highest by him against in team in IPL. And he has strike rate of 175.55 against KXIP which is his best against any team in IPL.
The second name on the list of highest run getters in T20 cricket is Brandon McCullum who has 7411 runs which are 2564 less than Gayle's remarkable tally. Such is the dominance of Chris Gayle in T20 cricket! Chris Gayle currently holds the record of scoring most runs in an innings thanks to his 66-ball 175 runs knock against Pune Warriors India in IPL 2013.
It's not Chris Gayle of old anymore but he still terrorizes the opposition whenever he takes the field. And Benguluru crowd still expects the Gayle-Storm every time he comes out to bat. T20 is certainly the format that has suited him the most and he deserves to get to 10,000 T20 runs before anyone else.