Christmas Special: 10 rare Christmas Photos of Cricketers
Like other festivals, Christmas is celebrated by cricketers with much fun and frolic. Some love to party hard while others try to go easy knowing that they have a cricket match to play soon.
In this Cricket Christmas Special Post, we would like to bring to you 10 rare Christmas photos of Cricketers and we would like to wish a Merry Christmas to all our dear readers!
#1 Even cricketers pray for Santa!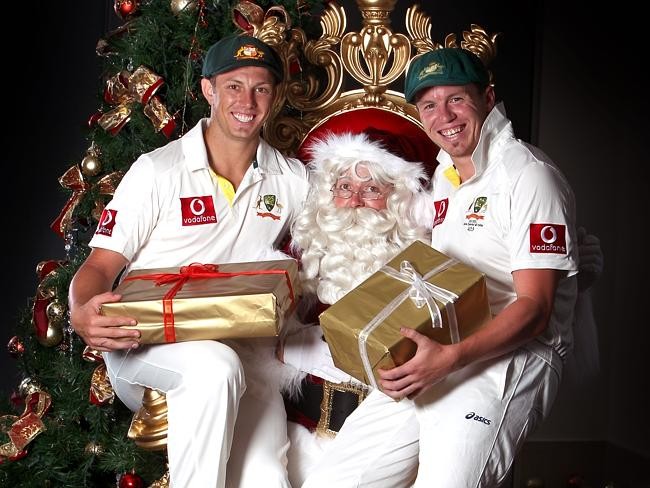 A gift from Santa is not too baad during the test match . Though the Australian players might be not need gifts during the christmas from cricketing gods considering the form. They are dominating against West Indies in test seriea.
The Australian team put a question on commitment and the potential of the Windes to adapt to the longer version of the game  with his perfomance