Cricket Australia have named Rod Marsh's replacement
Cricket Australia have named Rod Marsh's replacement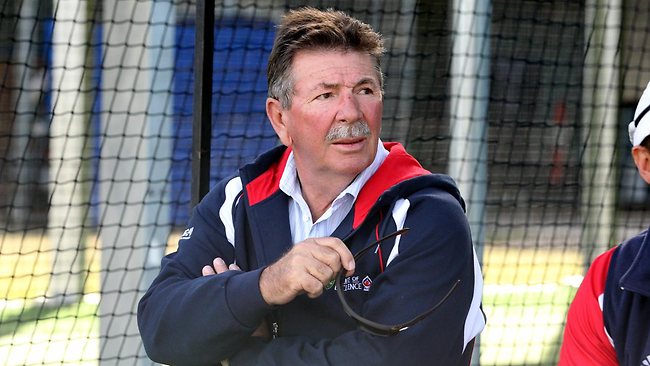 Rod Marsh's Replacement: Cricket Australia named  Hohns as interim chairman of selection panel. Hohns to fill spot vacated by  Marsh's resignation after Australia's terrible defeat against South Africa. Mr Hohns will step in as the Chairman of Australia's National team Selection after Rod marsh resignation. Hohns was previously panel's chairman from 1996 to 2006.
And former captain  Chappell will also join the selection panel.
The Cricket Australia Board held an urgent meeting on Wednesday evening, following Marsh's decision to step down.
Marsh's early exit came following a 5th consecutive Test defeat for Australia and after terrible loss against South Africa.
"Hohns is highly experienced as a selector, and will ensure we place our best players on the field this summer while we seek a permanent replacement for Rod."
Hohns
Hohns played seven Tests for Australia in 1989. He made his Test debut at age 34, and captained Queensland for one season in a 152-game first-class career that yielded 288 wickets.
Hohnswas first appointed as a national selector in 1993, 3 years prior to being named as the chairman of panel. Australian team held down the number 1 Test ranking for much of his 10-year term as panel's chairman, while it also won the 1999 and 2003 ODI World Cups.
Hohns never shied from making significant decisions, having been seen ending the Test careers of Mark Waugh and Ian Healy. He also removed Steve Waugh as Australia's captain, a year before Ponting led the side to its World Cup victory.
Here is a look at the Cricinfo profile of Trevor Hohns: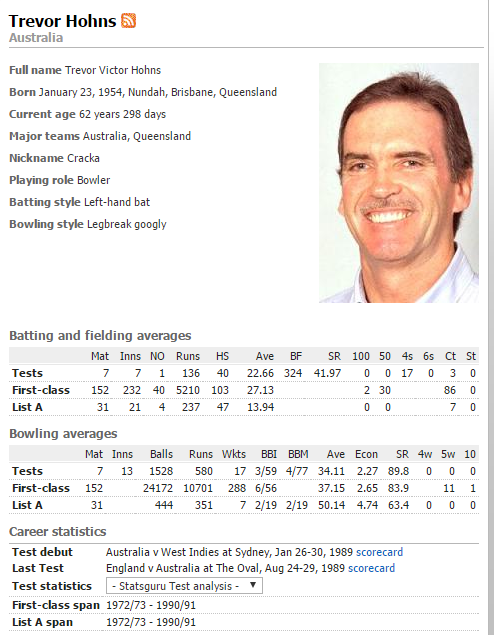 Can Hohns bring change in Australian team? Do you think it's a good move? Are we going to see some more bold moves by Hohns? Let us know in comments