5 incidents when send-offs caught the eye of cricketing world
Every game of play sees some form of ugliness in it. Cricket isn't a stranger to this statement, as there have been plenty of ugly incidents like sledging, send-offs etc,.
There have been a few send-offs in cricket that have taken the wrong route and have given the respective cricketers a lot of criticism to deal with. Here are 5 such incidents that have received great attention from the cricket viewers across the world.
#5 Venkatesh Prasad – Aamir Sohail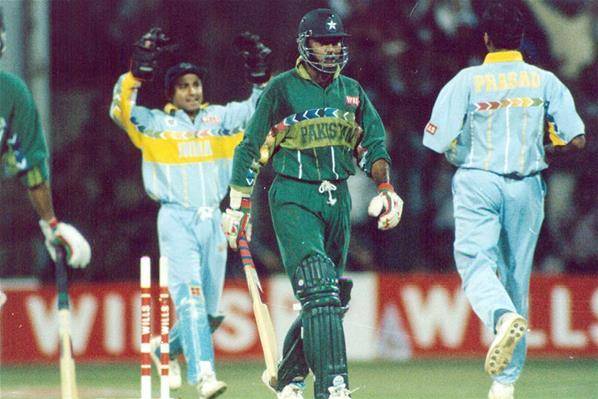 Former Pakistani cricketer, Aamir Sohail was one of the most prominent left-handers of his generation, he was a man who was known for his temper. One such occasion brought his downfall when Indian bowler Prasad, sent him packing in Bangalore during the quarter-final of 1996 World Cup.
Sohail was going great guns while on 55. On one of his faced deliveries, he casually skipped down and creamed the ball to the boundary. After hitting four, he wagged a finger at Prasad, insisting the bowler to 'fetch that.'
The bowler walked back, continuing around the wicket, the next ball saw Sohail's off-stump getting uprooted while attempting a same shot. Now Prasad takes a go at Sohail, pointing to the dressing room, and asking batsman to go back home. This wicket opened the route for India, as India won easily by 39 runs in the end, and the send-off was etched in the memories of the cricket fans forever.