5 Cricketer who were found drunk on the field
Cricketers who were found drunk: Most of the cricketers around the world are witnessed getting addicted to alcohol, and because of this several incidents have damaged both the career and image in the world of cricket.
drunk cricketers – cricketers who were found drunk
In the history of cricket there are many such examples, In 1999, Ricky Ponting,was found involved in a bar brawl at a bar in Sydney which left him unconscious. Similarly in 2012 after losing at ICC World T20, Indian players like Yuvraj Singh, Zaheer Khan, Piyush Chawla, Ravindra Jadeja, Rohit Sharma and Ashish Nehra were involved in a harsh exchange of words at a  bar in St.Lucia.
Apart from these off-field cases, there are few on-field cases where cricketers have taken the field while drunk which affected them in different ways.
Let us have a look at 5 Cricketers who were found drunk on the field,
#1 Andrew Symonds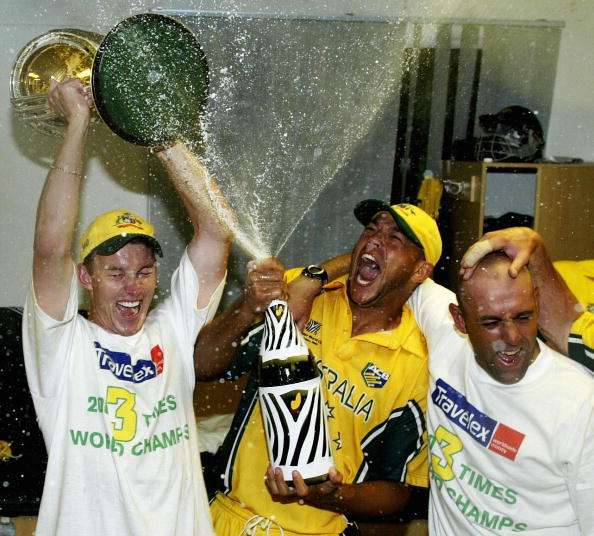 Andrew Symonds  who was a very  dominant all-rounder and a hard hitter had the ability to break up any bowling attack into pieces. Born at Birmingham  this Australian cricketer was a handy off-spinner too and owed a remarkable ODI career.
In 2005 prior to Australia's ODI match against Bangladesh, Andrew Symonds was found to be drunk. Ricky Ponting was very angry at this incident. The Tasmanian said, "Those warm-ups started with some gentle leg swings, but after four or five swings in the batting group, Symonds moved away from us and headed for the other set of players"
"He based himself on the edge of that group and leaned against a wheelie bin that was on the edge of the field. As he did so he fell over" he added.