12 Instances when famous cricketers refused to walk
Walking and not walking has caused big debates on and off the cricket field since a long time. While the act of walking back by a batsman has always received heart warming applause from the fans, batsmen who chose not to walk have received criticism from fans who do not realize that sometimes, the batsmen themselves do not realize if they have edged the ball.
Adam Gilchrist has always been known as a walker with him walking back in the semifinal of World Cup 2003 despite being given not out by the umpire being a famous example of his reputation. But even he has said that not walking back is completely upto a batsman.
Here are 12 instances of batsmen standing their ground which made this sensitive issue a big controversy throughout the cricket world
#12 Don Bradman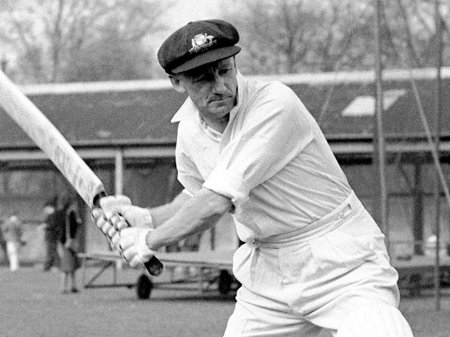 Sir Don Bradman made a surprise entry to this list when he refused to walk during in Brisbane in Ashes 1946-47. He was playing for the first time in Tests after eight years and it's conceivable that he did not want to walk back to the pavillion after knicking the ball behind after scoring only 28. English players were so sure about the dismissal that they didn't even bother to appeal. A belated appeal followed, with the umpires stating their doubts and ruling in favour of the batsman. Wally Hammond famously said "A fine bloody way to start a series," as Don Bradman went on to score a magnificent 187 carrying his team to 645.
In Don's defence, no footage of those moments is available and Don was under the impression that the ball touched the ground before going into the hands of the wicket-keeper.