Gayle did not really name his new born child blush, it's a sick Joke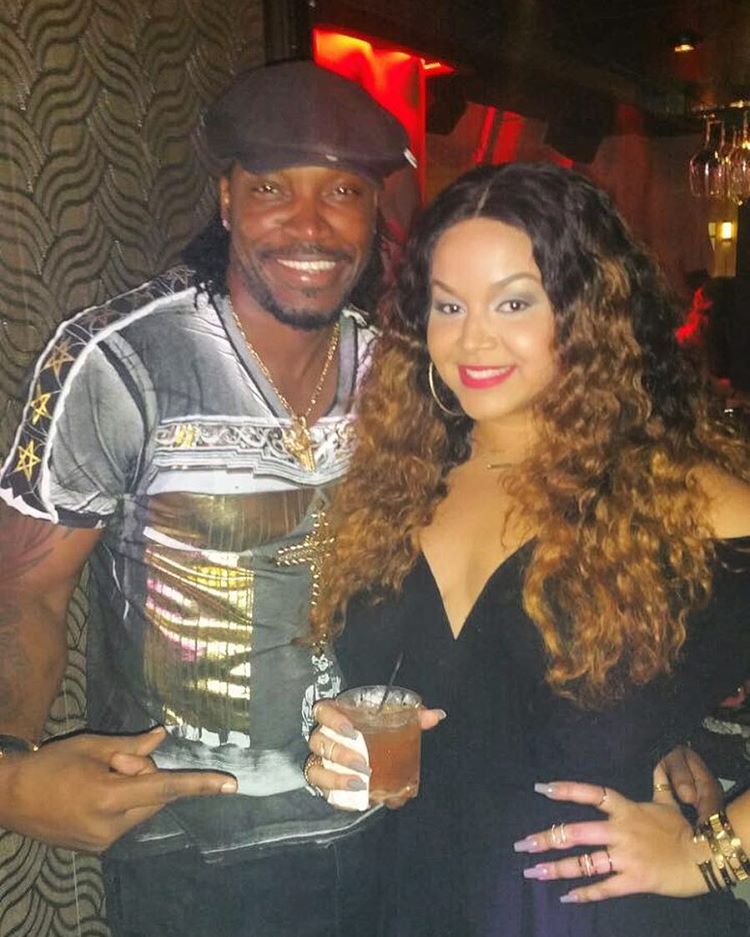 News circulating that it was some sort of sick joke. We have already got North West and Blue Ivy, so the world does not need another couple trolling it by calling their kid something that will make everyone question the existence of all that is good and sacred on this Earth.
But according to an Instagram post Caribean cricketer Chris Gayle did just that.
We would like to welcome the arrival of our beautiful daughter 'Blush' to this world 2 hours… https://t.co/cAakD0qwYh

— Chris Gayle (@henrygayle) April 21, 2016
After leaving the IPL to be with his half-better for the birth of their first child, the big-hitting opener left everyone gasping for air when he welcomed their new born child with "Blush" into the world. That's right, Blush! The word which is best known for its appearance in the infamous "Do not blush, baby" line delivered to Channel 10 reporter Mel McLaughlin. The line that saw him fined $10,000. Indian and West Indian media reports suggested Chris Gayle was in fact having everyone on, and he was actually the father of a baby boy. A boy not named Blush. Jamaica's The Gleaner reported Gayle had a son, while Sportskeeda quoted RCB's teammate Sarfaraz Khan as saying, "Gayle has become a father, so he has gone home to visit his family and son." ABC journalist Leslie also said Chris Gayle's social media post appeared to be a joke.
Indian media have reported that #ChrisGayle has had a son…. quoting a teammate. I think the baby name #Blush is meant to be a joke — André Leslie (@andreleslie) April 21, 2016
Gayle took to Twitter to thank everyone for their words of congratulations, but did not mention whether the name game was all a hoax or not.
Come on Gayle,  just confirm it was all a joke and give us our faith in humanity back.