IPL 2017 Story : 5 Greatest IPL Matches
Woah. Astonishingly it's 10th season of Indian Premier league. Ain't it seems like the story of Yesterday when Brendon McCullun was striking against Royal Challengers for the first time? Time really has got wings.
We can't deny the fact that Indian premier League has taken the T-20 Cricket's Aroma to the whole new level. The IPL has strongly grasped the hearts of People with utter intensity.
Most of the people throw up their opinions like its one of the best things that have ever happened to cricket.
Throughout these years, We have witnessed some Enthusiastic Matches, Some Nail-biting strikes, and some out-of-this-world Performances.
Let's have a look a the 5 most incredible matches that will be engraved on the Heart of Cricket.
1.Chennai Super Kings VS Kings XI Punjab, Match 54 IPL 2010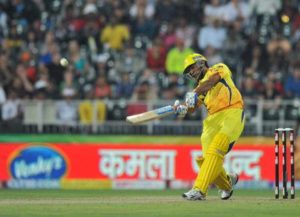 Chennai Super Kings had to get the match in their favor for making it up to the semi-finals alive and The team against them were Kings XI Punjab led by Kumar Sangakkara. Things were not going according to plan for extremely against MS Dhoni-led by CSK as Shaun Marsh and right at the moment, Sangakkara made a flat wicket.MS Dhoni played some remarkable balls for the Chennai Super Kings. His best strike was perhaps against the Kings XI Punjab on MARCH,2010. In a must-win confrontation for CSK against KXIP, One batsman failed, Dhoni took over the position to take his side towards the semi-finals of the tournament.
Uplifted by same pace,  blows by Irfan Pathan, KXIP set a huge target of 193 for CSK. Then both openers, Matthew Hayden and Murali Vijay , losted badly.The scoreboard read 27-2 after four over's and the everyone became sure that they will win.Suresh Raina and S. Badrinath stabilized the boat with a 62-run partnership but even Raina missed it in between through the innings. The upcoming was Dhoni on whom all the hopes were laid.Desperado spirit is what made him famous. Dhoni seized the doomed bowlers.29 runs were needed in the last two overs and Dhoni, the skipper showed the world once again why he is the Happy-Ending to all the matches he has ever taken. He finished the match with two sixes as CSK won with two balls to spare.