8 Most terrible DRS calls by Watson in Ashes
Some people retire on a high by scoring match-saving centuries or taking crucial wickets and wave goodbye to a sea of fans after a tearful speech and then there is Watson.

Watson's entire career could be summed up in LBWs, inconsistency & injuries. He would always be judged for hanging his front foot out much too often and his consistently unsuccessful DRS.
One in nine – that is Shane Watson's success rate in using the DRS against LBWs in the Ashes. He has been dismissed 29 times by LBW in his career. He has been dismissed LBW in both innings of the same match 5 times. His comical inability to use the DRS is trending on social media. Shane Watson will be missed in Australia's Test side, and LBW referrals will never be the same.
Here is a look at 5 Most terrible DRS calls by Watson in Ashes series.
#1 Melbourne Test, 2010
Australia went into Melbourne Test after being defeated convincingly at Perth. Hosts were shot out for a paltry total of 98 runs in first innings. Anderson and Tremlett lead the rampage with 4 wickets each as Australia folded pathetically. Watson was the first in the procession, edging to Pietersen off Tremlett for 5. English team replied with a massive score of 513. Trott scored unbeaten 168. Watson trudged through 10 overs for 34 without a wicket. Australia trailed by 415 runs as they came back in the 2nd innings.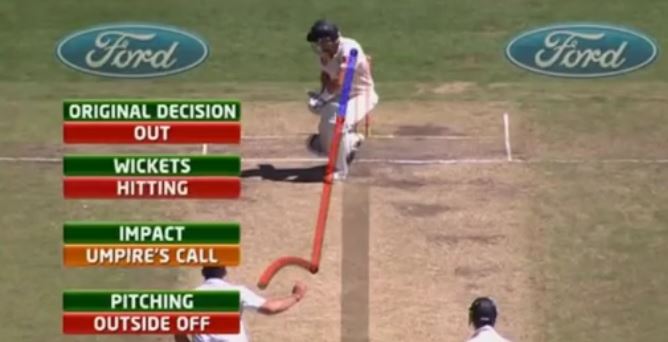 Watson moved to a fluent 54 and Australia was in a solid position, at 1-99. After the next couple of sessions, however, they had little chance of making it a draw. Then Bresnan came on to bowl. He pitched it just outside off stump, and Watson left it alone only to struck him flush on off stump.
The decision was quickly given as out. Watson, thinking he had been struck outside the line, reviewed it. The ball had struck right inside the line and would go on to hit the top of middle.
Referral unsuccessful.