Mustafizur Rahman will leave for Hyderabad today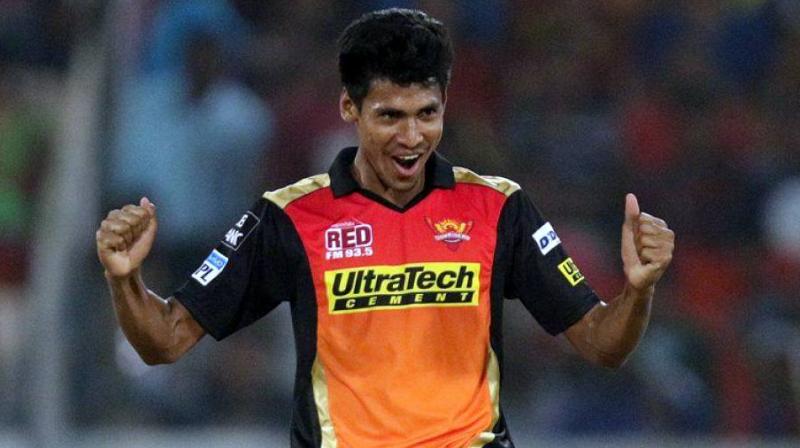 Last season's Emerging player of the tournament Mustafizur Rahman will leave for Hyderabad today to join his team and will take part in rest of the season. Sunrisers Hyderabad, the defending champions picked up where they left off last season winning both their games and sitting deservedly on the top of the table. SRH's confidence is already sky high and addition of their last season's star man will boost the confidence even more.
SRH have gone into the auction and bought two players from Afganistan-Mohammad Nabi and Rashid Khan. SRH picked Rashid Khan in both the games ahead of his compatriot Nabi. And he has justified his selection by picking up 5 wickets in 2 matches which made him the Purple cap holder. But Fizz's return means they have too many good overseas players now from which they have to pick only 4 in playing XI. They can't drop the skipper Warner and Rashid Khan is in sublime form. Henriques is mainly selected for his batting as he bats at number 3 for SRH and Ben cutting is an all-rounder which provides the balance to the team. So how to fit Fizz in the team? It's a problem David Warner has now and it's a problem every captain will love to have.
Left arm pacer from Dhaka was instrumental in SRH's success last season taking 17 wickets from 16 matches and he had impressive economy under 7 which is excellent given the fact that he bowled most of his overs in death. He was deceptive and his bowling action was difficult to pick for the batsmen and not many were successful in doing that. This year it will be difficult for him to match his last year's performance and it will be even more difficult to find a spot in playing XI for SRH.