New ICC Rules and Regulation
ICC New Rules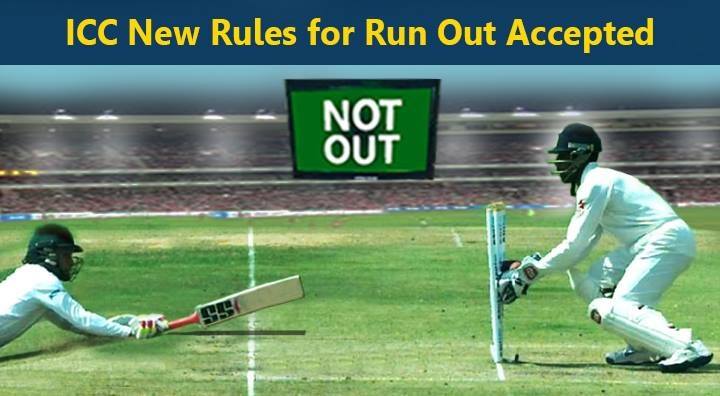 ICC new rule implemented from Thursday, 28thSeptember, 2017.
The new rules give authority to umpire to send the aggressive and guilty player off the field.The new rule also deal with bat sizes and there have been changes made to the DRS system as well.
The India-Australia ODI series is the last series to be played under existing conditions.
BAT SIZE
The thickness of the edges can't be more than 4o milimeters and the overall depth can be a maximum of 67 milimeters.Umpire will use a bat gauge to measure the bat size.
PLAYERs SEND-OFF
A serious misconduct by any player will result in him to leave the field. The new rule will apply to Level 4 offences. while the Level 1 to 3 offences will continue to be dealt with under the ICC Code of Conduct. Level 4 offences include threatening to assault an umpire, making inappropriate and deliberate physical contact with an umpire.
TWEAKS TO DRS
There will be not any loss of review  by a team in case of a decision that remains unchanged due to 'umpire's call'. There will be no renewal of number of reviews in Test innings after 80 overs. This means only 2 unsuccessful reviews in each innings will apply.There will be also review for t20 matches.
RUNOUTS
If a batsman is running or diving towards the crease with forward momentum with his/her bat grounded behind the popping crease but loses contact with the ground at the time of the wickets being disturbed, will considered to be not out. Same rule will apply for a player trying to regain ground to avoid being stumped.
CATCHES
For catches taken on the boundary, airborne fielders making their first contact with the ball will need to have taken off from within the boundary, otherwise a boundary will be scored.ICC General cricketer Manager said
 We have just completed a workshop with the umpires to ensure they understand all of the changes and we are now ready to introduce the new playing conditions to international matches