5 occasions when teams were bowled out for under 10 runs
Occasions when teams were bowled out for under 10 runs
Scoring runs in a match is not a easy task at all but there are some instances when teams have managed to score more than 1000 runs in cricket match.
The highest total in International cricket was made by Srilanka  against India in a Test match held in 1997.Srilankan team managed to score 952.Sri Lanka also hold the highest total in ODI matches, where they scored 443 runs.The lowest score in an ODI is  35 runs  and in test is 26 runs. But some teams  were bowled out for under 10 runs.
So below are the 5 occasions  when cricket teams were bowled out for under 10 runs:-
1 Afghanistan  vs China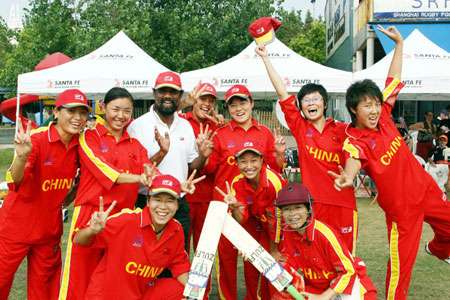 (China all out for 9)
China junior under 16 team  played a match against Afghanistan in   Asian Cricket Council's U-16 Challenge Cup 2012.Afghanistan gave a mighty 349 target.
Chinese batsmen lasted for just 8.4 overs, scoring nine runs in the process.They could not score more than 10 runs in 8.4 overs thats very strange.
Afghanistan team  had already smashed their way with the big target which was not easy to chase  and were bowling to defend a mammoth total. The Afghans though, could not have predicted the ease with which they eventually won the match.Chinese  captain scored highest 2 runs in this match.