8 occasions when the bails were not dislodged despite the stumps getting hit
There have been a lot of funny moments in Cricket, especially jocular run-outs, amusing catch drops, the bat and stumps getting ripped apart into pieces by the ball. Rare cases like handling the ball and hit-wickets are also very comical.
But the instances we are going to discuss in this article are occasions when the bails were not dislodged despite stumps getting hit by ball. We are quite familiar with the ball Indian cricketer Ashish Nehra faced some years ago against Proteas where the ball hit the stumps, deflected and went towards the rope, but still bails didn't fall off.
Let us have a look at 8 similar occasions occasions when the bails were not dislodged:
#8 Australia vs New Zealand(2016)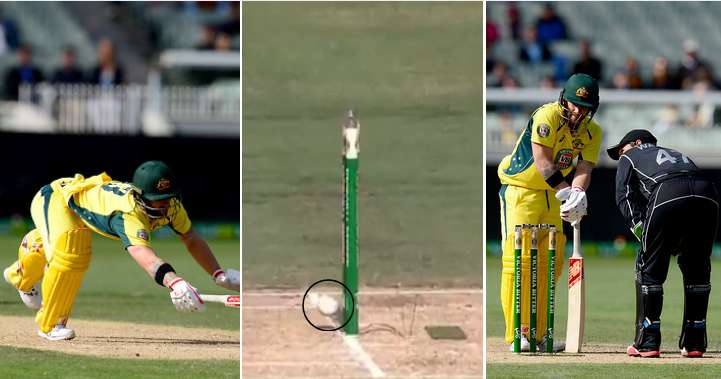 Yesterday, during a match between Australia and New Zealand, we observed a rare incidence. The debate started that the LED stumps are heavier, yes bit heavier, but such instances were observed with the old bails too.
In 44th over of the innings, Matthew Wade certainly had luck shining brightly on him as he survived a close call. After an unsuccessfull attempt to divert a ball, the Aussie wicketkeeper got an inside edge, which dropped near his feet and then rolled back onto the wickets. Inspite of his efforts to stop the ball from hitting the wickets, the ball did just that. Despite the leg stump moving little bit behind, the bails simply refused to move. It was something that caught everyone by surprise, including the commentators. After that both the wicketkeeper and the bowler smiled as both wondered how a batsman could be this lucky.
The Australian wicketkeeper couldn't make the most of his luck though as he got dismissed three balls later. However, Warner's ton meant Australia finished on 264/8, which was enough to claim a 3-0 series win.