5 facts that prove replacement of Nevill with Wade is a bad move
The 28-year-old Victorian was a contentious replacement for incumbent wicketkeeper Peter Nevill, as selection panel wielded the axe after successive Test thrashings to South Africa. Wade will play in the Adelaide Test starting on November 24, his first Test since the tour of India in early 2013.
The biggest assumption to emerge from Nevill vs Wade, is that Wade is a better batsman than Nevill, and is more likely to be able to pull his team out of a bad situation with the bat. But does history back up this assumption? Answer is, 'No!'
We look at 5 facts that prove replacement of Nevill with Wade is a bad move,
#1 Colour-blind Wade?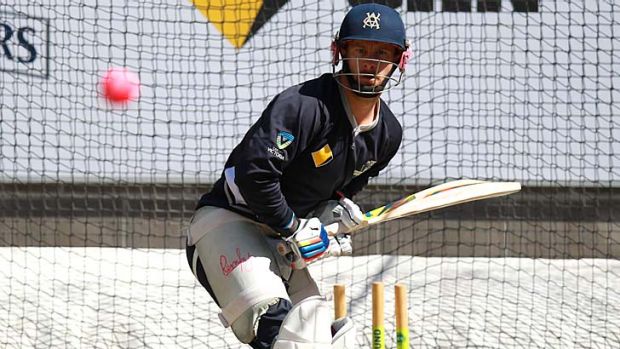 Colour-blind Wade says he still has trouble seeing the pink ball, as he prepares for his first Test in more than 3 years. The left-hander was told to lift his keeping after the terrible tour of India in 2013.
Although he is confident of pink ball sighting and insists will not let this be an issue when he seeks to cleanly glove the pink ball during the day-night Test at Adelaide. His teammate Rogers was also colour-blind and always stated how difficult that made sighting the pink ball on a white sight screen.
This is what Wade says,
"You've just got to get used to it. I think it's trying to get it out of your mind. I can see the colour of the ball, I pick it up. it's just at times it takes a little bit longer to work out the depth of where it's coming."
I feel he needs more practice before asking to keep the wickets in day and night test match.