We all have used the famed phrase, 'one man/woman army'. And recently we have witnessed the best-ever show of one man/woman army during the Cricket South Africa (CSA) Girls Under-19 Week in Pretoria on Monday.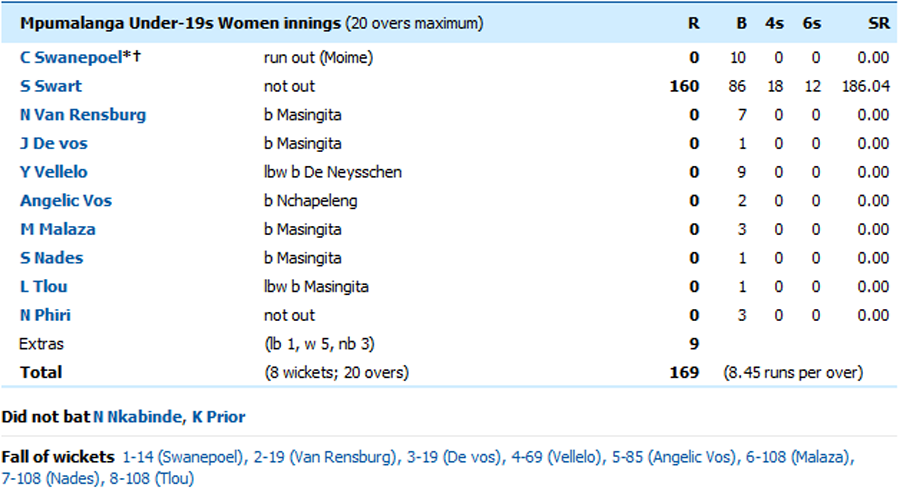 On Monday in Pretoria, Mpumalanga Under-19's Shania-Lee Swart opened the innings against Eastern Gauteng and played a stunning knock of 160 from 86 balls. What makes her innings more impressive is the fact that she was the only cricketer from her side to score any run. Eight of her teammates were dismissed for ducks. Shania-Lee finished the innings with an unbeaten 61-run partnership for the 10th wicket, with Nicholate Phiri. Like the rest of her teammates, Nicholate Phiri didn't score any runs off the 3 balls she faced. Talk about hogging the strike!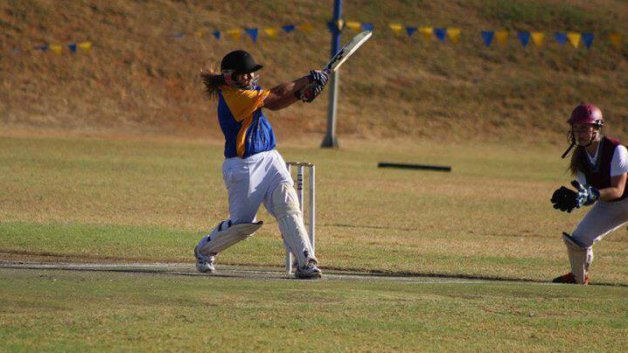 In a terrific knock of 160 off 86 balls, Swart hit 12 sixes and 18 fours to help Mpumalanga U-19 score 169 in 20 overs. Besides her knock of 160, there were nine extras in her team's 169 (five wides, three no balls and a leg-bye). Eastern bowler Sekukune took an impressive five wickets for just15 runs, but she couldn't stop the 'Swart show'.
And if that single-handed effort with the bat was not thought of to be enough, she came back with the ball to pick up a couple of wickets. She bowled the Easterns' opener for a duck and finished the match with figures of 2-21 off her quota of 4 overs. The Eastern team were reduced to 6/127, losing the match by 42 runs.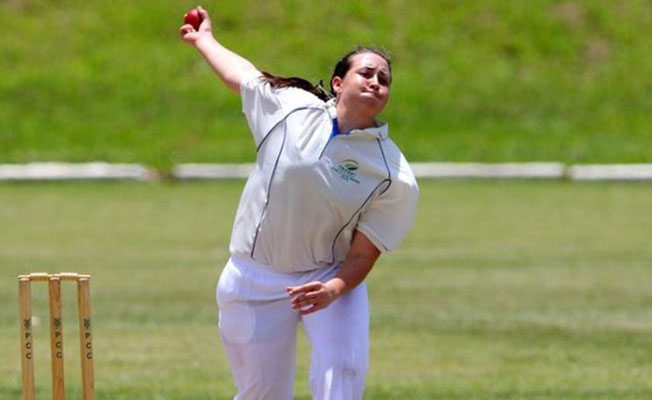 Swart's single-handed show on Monday came followed another stunning feat — she scored 289 out of her team's 352 in an ODI match last Friday. Apart from being a very talented young cricketer, she is also a great hockey player. According to her father, the teenager has been offered to play hockey for University of Pretoria next year. She also participates in athletics, having played javelin and shot put as well.
Swart posted about the stunning one-woman show on her Facebook page, where a fan jokingly said she should "give someone else a go next time". She replied, "I wanted to but every time someone else was on strike we lost a wicket, so I had to play clever cricket to win the game for my team,"
Swart is clearly a star in the making and a player to watch out for in the future! Swart's knock was the third-best score in T20s after Chris Gayle's 175 in 2013 and Hamilton Masakadza's 162 in 2016. Fair to say that we cannot have a 'Woman Of The Match' award for this one-woman show, it is best suited to conclude that it is, 'Match Of The Woman' award for her stunning show.
Share your thoughts
Are you a cricket expert or cricket lover? Then why you're stopping yourself from commenting. Let us know your thoughts.