Some Startling Cricket Facts which are Hard to Believe
Cricket is said to be the most enthralling Game of the history. Along with several records, It has some interesting facts too that will nearly blow your mind as they aren't so easy to believe.
1.Saeed Ajmal Never won a Man of the Match Award, sadly.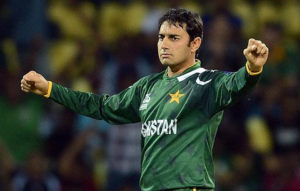 The Spin Magician, The Pakistani Off-Spinner, who was the most feared spinner in the world, has never won any Man of the Match Award, surprisingly. The reason may be that he mostly finds himself in the middle of the controversies.
If you wish to continue reading, Please Scroll to next pages by using above or below buttons
Share your thoughts
Are you a cricket expert or cricket lover? Then why you're stopping yourself from commenting. Let us know your thoughts.